Alumni and Family Engagement
Fifty-Year Circle
It is a privilege to honor and recognize alumni who have the longest-standing relationships with the college.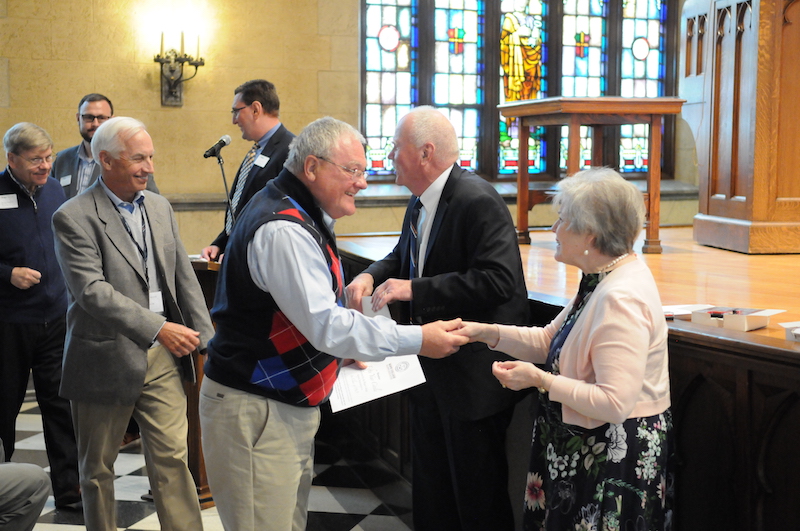 Hope cherishes the history and tradition that alumni bring to the college and the student body, and we celebrate the connection between institution and individual whenever possible.
The Fifty Year Circle gathers annually to celebrate during Alumni Weekend with a reception and induction ceremony prior to the Alumni Banquet. At the ceremony, members of the 50th class reunion are welcomed into the circle by receiving a commemorative pin and certificate.
Alumni and Family Engagement
DeWitt Student Cultural Center141 East 12th StreetLower LevelHolland, MI 49423
workP. 616.395.7250
alumni@hope.edu