The board's new members are: Craig DeSousa, a 1972 graduate from Garden City, New York; Liam Naumann, a junior from Wyckoff, New Jersey, as junior-class representative; Marissa Solorzano, a 2019 graduate from Grand Rapids; and Gaye van den Hombergh, a 1981 graduate from Lincolnshire, Illinois.
The board's three officers are continuing to serve in their roles for a second year. They are: president, Tracey Hoesch, a 2003 graduate from Ann Arbor; vice president, Tonisha Gordon, a 2009 graduate from Perrysburg, Ohio; and secretary, Dr. Kiersten Krause, a 1997 graduate from Holland.
Naod Estifanos of Traverse City, Michigan, formerly senior-class representative, was appointed representative of the most recent graduating class. Alyson Davis of Palatine, Illinois, who was formerly junior-class representative, was appointed senior-class representative.
The board members who have completed their service are: Thomas Doran, a 1997 graduate from Smyrna, Georgia; Grace Purdue, a 2022 graduate from Grand Rapids, Michigan; and Scott Watson, a 1986 graduate from Indianapolis, Indiana.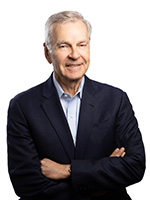 DeSousa majored in psychology at Hope and subsequently completed a master's degree in general and experimental psychology at the University of Hartford in 1974.
Following graduate school, he pursued a career in banking with JPMorgan Chase and its predecessor institutions. He is currently a senior vice president with Wells Fargo Bank in New York City primarily focused on sports finance.
As a reflection of his appreciation for his experience at Hope and with the college's psychology program, he established the endowed Craig DeSousa Psychology Award in 2019 to be given to a senior Hope psychology major for demonstrated leadership and service as a difference maker and community builder.
Naumann is majoring in global health and environmental science, and is the third generation of his family to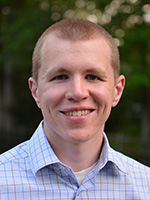 attend the college. His activities at Hope include the Habitat for Humanity club and intramurals, in addition to serving as a tour guide for the Admissions Office.
He is an Eagle Scout, and outside of his time at Hope volunteers with a variety of scouting programs. He is a 2021 graduate of Ramapo High School in Franklin Lakes, New Jersey.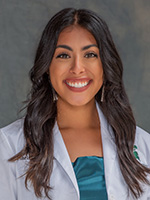 Solorzano graduated from Hope with a Bachelor of Science degree in biochemistry and molecular biology, and a Spanish minor.
After graduating, she worked for two years as a research coordinator at the University of Michigan's Rogel Cancer Center. She is now entering her third year of medical school at the Grand Rapids campus of the Michigan State University College of Human Medicine.
Born and raised in Holland, she was the first generation of her family to attend college, and she is passionate about diversity, equity and inclusion in higher education and medicine. She is on the Latino Medical Student Association (LMSA) Midwest Board as a public relations chair, and was a founding member of the Hope College Alumni of Color Advisory Council.
van den Hombergh majored in business administration and communication at Hope and subsequently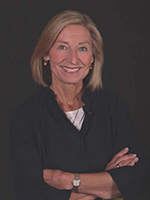 completed a master's degree in organizational and interpersonal communication at Ohio University.
She is a senior partner at Culture Partners, a culture management consulting and training firm. Prior to joining Culture Partners, she spent her career in various operating-executive roles, including as CEO of The Johnsson Group and regional president of Vistage, as well as in various sales and marketing roles at Kraft Foods.
She has served on the boards of the YWCA of Metropolitan Chicago and Winning Workplaces, is a past president of the Chicago Finance Exchange and recently completed service on the Advisory Board of the Center for Leadership at Hope. She currently serves as a Board Director for a privately-held ESOP (employee stock ownership plan) company in Chicago.