A. J. Muste Memorial Lecture Series
This series celebrates the life and accomplishments of pacifist, labor leader, and Hope College alumnus Abraham Johannes Muste (1885-1967).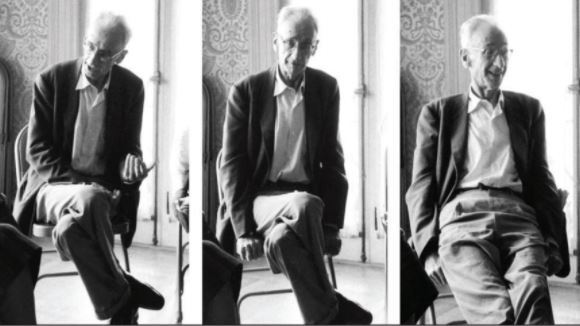 The A. J. Muste Memorial Lecture began in 1985 on the occasion of the hundreth anniversary of the birth of A. J. Muste, a 1905 Hope graduate. Muste went on to become one of the most well-known and influential peace activists in the United States, working for many years as the executive director of the Fellowship of Reconciliation.
This lecture series seeks to explore issues that would have been of interest to Muste, who died in 1967, including topics related to labor, civil rights, and peace. Series speakers not only seek to commemorate the impact that Muste's unwavering commitment to pacifism had on his contemporaries, such as Martin Luther King, Jr., but also to inspire current generations to strive for peaceful solutions to the world's conflicts.
About a. j. muste
Abraham Johannes Muste, who immigrated from the Netherlands in 1891, enrolled in Hope College in 1902. Muste was a very active student while at Hope. He won the Michigan state oratorical contest, edited the Anchor, captained the Flying Dutchman basketball teams, which won two state of Michigan championships, and was valedictorian of his graduating class of 1905.
After graduating from Hope College, Muste went on to attend the New Brunswick Theological Seminary and was soon thereafter ordained in the Reformed Church in America. Muste was the ultimate pacifist and protested against every major war waged during his lifetime. In 1917, he resigned from the Central Congregational Church due to his pacifistic views, and the following year led the Lawrence, Massachusetts, textile workers strike. Among the many places where he has protested are famous landmarks like Red Square in Moscow, the United Nations, Times Square, and the White House. He was a seminal influence on the nonviolent philosophy of Martin Luther King, Jr. Muste has had an impact on major figures in the peace movement; many even called him the "American Gandhi."
Interested in the A. J. Muste memorial Lecture Series?
Dr. Kathleen Verduin
Lubbers Hall-Room 316
126 East 10th Street
Holland, MI 49423-3516
616.395.7609