Student Life
Meet the Congress
Executive Board
Helen Weston
President
Helen Weston is a senior from Lansing, Michigan, studying political science and sociology with an emphasis on criminal justice. This is Helen's first year as president and fourth year in Student Congress serving as Gilmore Hall representative, secretary, ad hoc events planning chair, administrative affairs task force chair, and treasurer. In her free time, Helen enjoys reading, spending time with her friends, going on long walks and listening to music. Following graduation, she hopes to move to Washington, D.C., and pursue a career in lobbying in the criminal justice reform field.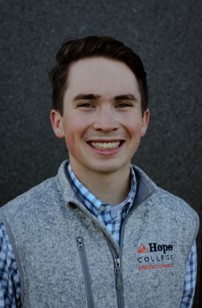 Josh Abbas
Vice President
Josh Abbas is a junior studying nursing. Josh has served in various capacities in Student Congress for three years, including 2024 class representative and chair of administrative affairs. Josh enjoys running and rock climbing and can usually be found at LJ's or Scrapyard Climbing Collective. In addition to Student Congress, Josh is also a neighborhood coordinator for Residential Life. After graduation Josh plans to pursue a career in nursing.
Devin White
Chief of Staff
Devin White is a junior from Noblesville, Indiana, studying biology. This is Devin's third year on Student Congress. His freshman year he was the Lichty Hall representative, then his sophomore year he served as the chair of the academic affairs task force. Outside of Student Congress, Devin enjoys conducting research in the biology department, being a part of Hope Advocates for Sustainability, spending time outside and going to the beach every chance he can get. Within his role, he loves getting to be an integral part of making the student experience better for all students.
Lulu Mans
Controller
Lulu Mans is a junior from Northville, Michigan, studying public accounting and business. This is Lulu's third year on the appropriations committee and second year on Student Congress. Freshman year, Lulu served as a general committee member on the appropriations committee, sophomore year she became the controller elect, which led her to become a general member of Student Congress, and as a junior she is now serving as the controller. On campus, Lulu enjoys her job in the Admissions Office as a phone receptionist and being a member of the Delta Phi sorority. Lulu enjoys all things outside such as long walks and hikes, spending time with family and friends, and treating herself to a coffee. Lulu has enjoyed every minute spent on Student Congress and has appreciated the visible urgency among the student body to create change.
Andrea Hernandez
Chief of Culture and Inclusion
Andrea Hernandez is a first-generation Latina from Dallas, Texas. She is a senior studying social work. This is Andrea's second year in Student Congress, previously serving as chief of culture and inclusion elect. Outside of her time serving in Student Congress, Andrea also holds the position of student director for the First Generation Student Union. She is also involved as a general member of the multicultural student organization, Rumba Latinx, and is a former Phelps Scholar, Orientation director, Steps2Success alumna, and Summer Bridge alumna and director assistant. Within all the positions and involvements Andrea has held, she stays grounded to her mission and goal of making an inclusive and diverse community for each individual student she encounters. Andrea's passion for embracing one's authentic self guides her work in making Hope College an equal, equitable and inclusive campus for all.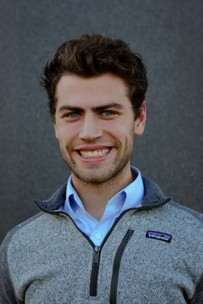 Joshua Haddad
Chief of Assessment
Joshua Haddad is the chief of assessment this year, his second year on Student Congress. Joshua is a senior from Lansing, Michigan, studying business and political science. He is passionate about quantifying the student voice, and has found a great passion in his work in assessments. Joshua is also the neighborhood coordinator for the South Lincoln neighborhood, as part of Residential Life. After college he plans on pursuing a career in marketing strategy, location to be determined.
Cabinet
Class Council
Contact congress@hope.edu if you are interested in representing your class!
Senior Class Representatives
Junior Class Representatives
Sophomore Class Representatives
Freshman Class Representatives
General Congress
Cook Hall
Durfee Hall
Dykstra Hall
Gilmore Hall
Kollen Hall
Lichty Hall
Phelps Hall
Scott Hall
Van Vleck Hall
Voorhees Hall
Wyckoff Hall
Neighborhood Representatives
Off-Campus Representatives
Appointed Campus Representatives
Appropriations Representatives
Culture and Inclusion Representatives
Appropriations Committee
Culture and Inclusion Committee
Student Life
Bultman Student Center115 East 12th StreetSuite 107Holland, MI 49423
workP. 616.395.7942
studentlife@hope.edu