Student Life
Meet the Congress
Executive Board
Luke Rufenacht
President
Luke Rufenacht is a senior at Hope from Quincy, Michigan, studying political science and business. Luke is in his second year of serving as president, and has been involved in Congress since his first year. Outside of Congress, he works as a career ambassador for the Boerigter Center for Calling and Career. His activities at Hope have included serving as a resident assistant in Durfee Hall, the Arcadian Fraternity, Nykerk play morale, and working with the Events and Conferences Office, Dance Marathon and the Student-Faculty Judicial Board.
Mara Benitez
Vice President
Mara Benitez is a senior at Hope from Alma, Michigan, studying civil engineering with a minor in Spanish. Mara has been involved with Student Congress for the past three years serving as a Dykstra Hall representative, freshman class representative, secretary, junior class representative and now as vice president. Her involvement at Hope has included Residential Life as a hall and cottage RA, the Dorian Sorority, and having the best job on campus as a tour guide for Admissions. She is passionate about making Hope a welcoming place for every student and is excited to use Congress as a way to empower others.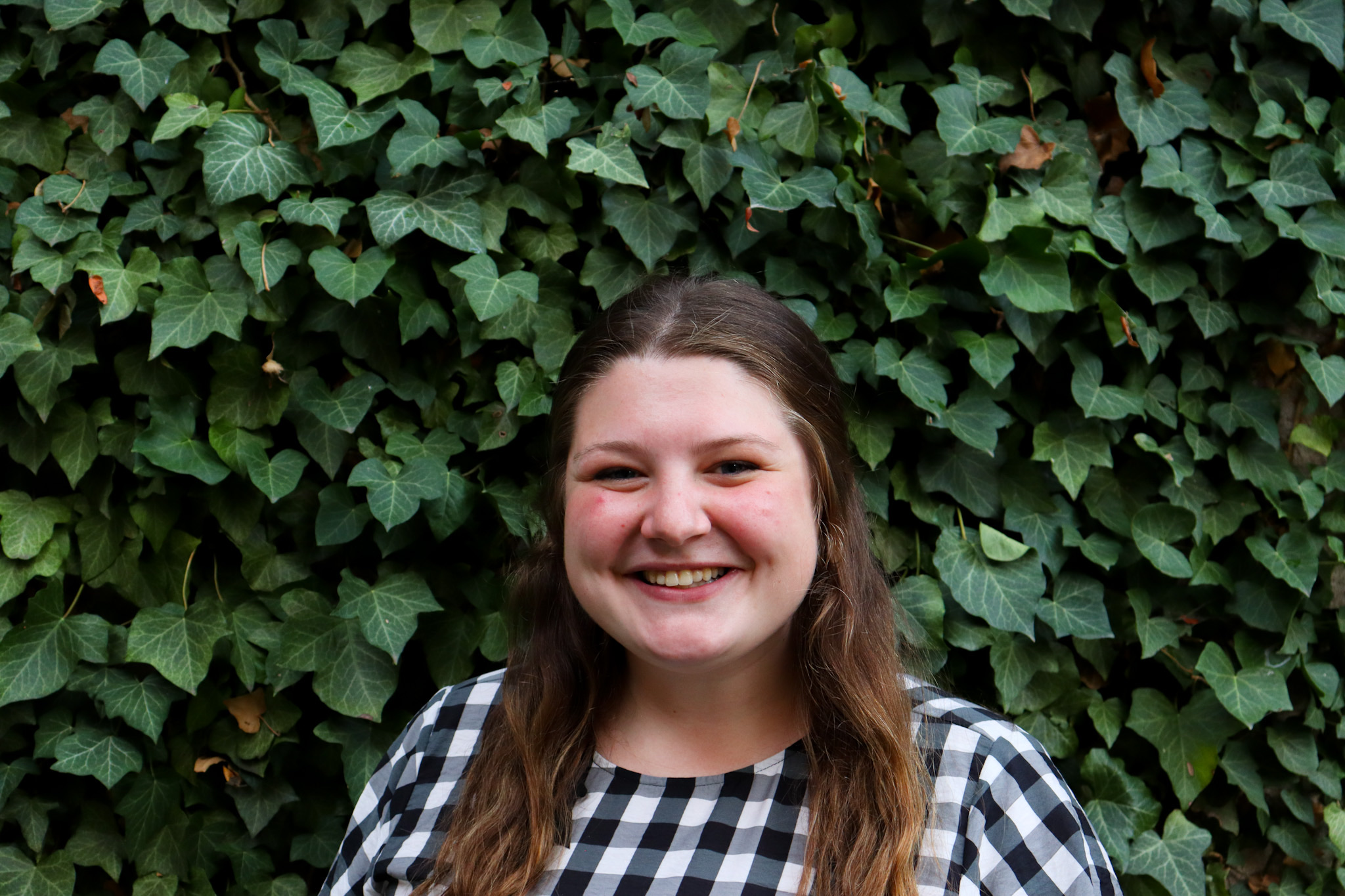 Haley Whitmore
Controller
Haley is currently a senior at Hope College studying political science. At Hope she is involved in Student Congress as the controller, Greek Judicial Board, Panhellenic Council, and a member of the Kappa Beta Phi Sorority. While in high school and completing her Girl Scout Gold Award she was able to spark a social mental health movement called We Stand Together. This led her to New York where she advocated for mental health public policy reform in front of the United Nations. She has also spoken nationwide inspiring young girls to embrace themselves while promoting positive mental health in order to make the world a better place, one person at a time. She is planning on continuing her education to earn a master's of public administration to continue work in the nonprofit sector.
Garett Shrode
Chief of Staff
Garett Shrode is a senior political science major from Hamilton, Michigan, interested in urban planning. He has served on Student Congress the past three years as Wyckoff and Kollen Hall representatives, as well as junior class representative. In addition to Student Congress, Garett is involved in Nykerk Even Year Play, Chapel Choir, 12th Street Harmony, and TEDxHopeCollege. Additionally, he works in Print and Mail Services and is a neighborhood coordinator for Residential Life.
Mary Kamara-Hagemeyer
Chief of Culture and Inclusion
Mary Kamara-Hagemeyer is a senior at Hope from Holland, Michigan, double majoring in history and business with a minor in political science. Mary has been involved with Student Congress for the past three years serving as a Scott Hall representative, chair of the Academic Affairs Task Force, and currently serves as the chief of culture and inclusion. Her involvement at Hope has included the Black Student Union, Vox Populi, Center for Leadership Consulting, the Hope College Student-Faculty Judicial Board and Mortar Board. She is dedicated to making Hope a more inclusive place for all students.
Lizzy Bassett
Chief of Assessment
Lizzy Bassett is a junior from Glen Ellyn, Illinois, studying communication and organizational leadership. Along with being involved in Student Congress, Lizzy works as the director of TEDxHopeCollege, a College East RA, a Nykerk oration coach, and a camera technician for video services. During her time at Hope, Lizzy has completed undergrad research with Dr. Kornfield and founded TEDxHopeCollege. As chief of assessment, Lizzy will be leading the task forces in the first academic year of assessing Hope College services and entities as they serve the student body.
Cabinet
Andrea Hernandez, Chief of Culture and Inclusion Elect
Esther Seeley, Controller Elect
Cecilia Casper, Secretary
JD Murray, Chief of Public Affairs
Devin White, Academic Affairs Task Force Chair
Helen Weston, Administrative Affairs Task Force Chair
Anders Bogard, Campus Life Task Force Chair
Kate Kalthoff, Critical Issues Symposium Director

Justin Kneeshaw, Social Media Coordinator

MacKenna Shampine, Graphics Coordinator
Class Council
Abby Holm, Senior Class Representative
Paige Nielsen, Senior Class Representative
Sam Martino, Junior Class Representative
Morgynn Vallieres, Junior Class Representative
Josh Abbas, Sophomore Class Representative
Sophomore Class Representative: Applications open in November. Contact congress@hope.edu if you are interested in representing the Class of 2024!
Freshman Class Representatives: Applications open in November. Contact congress@hope.edu if you are interested in representing the Class of 2025!
General Congress
Cook Hall: Jane Altevogt and David Slakes
Durfee Hall: Drake Yatooma
Dykstra Hall: Miyako Coffey and Shelby Smego
Gilmore Hall: Contact congress@hope.edu if you are interested in representing the Class of 2025!
Kollen Hall: Grace Baker, Van Lian, and Will Novak
Lichty Hall: Elle Boettcher
Phelps Hall: Ethan Clarke, Luong Tran
Scott Hall: Katie Donahue
Van Vleck Hall: Maureen Cole
Voorhees Hall: Ty Holzwarth
Wyckoff Hall: Ben DuBay
Neighborhood Representatives: Onnah Dereski, Ethan Getchell, Josh Haddad, Cameron Hamilton, Hope Herremans, Meghan Smith, and Anna Walta
Off-Campus Representative: Grace Purdue
Appointed Campus Representatives: Megan Barta, Lauren Bryan, Ben Catton, Charlie Michels, and Elle Oom
Appropriations Representatives: Elle Boettcher and Angela Green
Culture and Inclusion Representatives: Sara Cerda and Tsion Weldetsadik
Appropriations Committee
Elle Boettcher, General Congress Representative
Angela Green, General Congress Representative
Maggie Gillich
Lulu Mans
Sydney Randall
Meghan Smith
Leah Thomas
Lydia Won
Culture and Inclusion Committee
Bereket Bessie
Sara Cerda, General Congress Representative
Kylea Canada
Jazmin Diaz
Lillian Droscha
Joy Gregson
Ali Koehl
Taryn Meyer
Nereyda Sanchez gama
Hailey Schumann
Tsion Weldetsadik, General Congress Representative
Sunnie Zou
Student Life
Bultman Student Center115 East 12th StreetSuite 107Holland, MI 49423
workP. 616.395.7942
studentlife@hope.edu