Kinesiology Department
Special Programs and Opportunities
The development of the mind, body and spirit is essential for every student as you prepare for life after Hope. Several programs and opportunities outside of the classroom lead to transformational experiences and opportunities for growth.

VARSITY ATHLETICS
Hope College Athletics promotes and provides programs defined by competitive excellence and transformational experiences for student-athletes. This mission is carried out by administrators, coaches and staff who are committed to developing students for lives of leadership and service. Athletics is an integrated component of the college that contributes to the vitality of the campus by developing student-athlete talents and skills, promoting institutional pride and generating visibility and connections with alumni, fans and the broader community.
INTRAMURAL SPORTS
The purpose of the Hope College intramural program is to provide an opportunity for all students, faculty and staff, regardless of skill level, to take part in a well-organized program of sporting activities.
INTERNSHIPS
In addition to multiple laboratory courses, it is essential for our students to gain hands-on experience through a variety of internship opportunities. Visit our internship page for more information.
RESEARCH
We're committed to student-faculty collaborative research and scholarly projects. Each year dozens of kinesiology faculty members work alongside students to pursue original research that adds to the body of knowledge in a variety of academic fields. Hands-on research is so valuable that our exercise science majors are required to collaborate with faculty on a senior capstone project. We encourage you to take a look at some of the most recent kinesiology research projects.
Kinesiology Department
DeVos Fieldhouse222 Fairbanks AvenueHolland, MI 49423
workP. 616.395.7070
kinesiology@hope.edu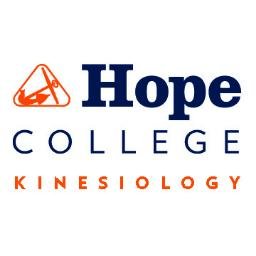 Kinesiology Tweets@HopeKinesiology