Kinesiology Department
Off-Campus Study
We're excited that you are considering studying off-campus! Studying in another part of the world or country can be a valuable part of your academic journey, and an instrumental experience in further studying human activity in different contexts.
Some things to consider as a kinesiology student as you plan your off-campus study experience:
Typically, a good time to study off campus is second semester of sophomore year or at some point in your junior year
It is important to meet with your academic advisor regarding courses you plan on taking off-campus and how this fits within your academic plan, particularly credits counting toward your major (and provide appropriate course descriptions)
Featured Programs
"My study abroad adventure allowed me to be flexible and think in a more creative way. During my time abroad, I had to make decisions in the face of challenges and everyday activities, sometimes without help from anyone (being abroad makes it a little more difficult to pick up the phone and call my parents). These experiences encouraged me to be creative in order to figure out how to make something work and I've been able to use this new skill with the jobs and internships I've had."
—Erica Thanos, '17, IES Auckland, New Zealand
Kinesiology Department
DeVos Fieldhouse222 Fairbanks AvenueHolland, MI 49423
workP. 616.395.7070
kinesiology@hope.edu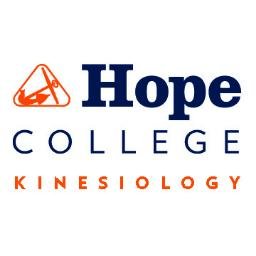 Kinesiology Tweets@HopeKinesiology
We love hearing from our @HopeKinesiology grads! Alumnae Ana Engelsman and Grace Ditzenberger attending a Physical Therapy conference in San Diego.