Kinesiology Department
Research
Hope College is committed to student-faculty research, and the kinesiology department is no exception.
Our students gain hands-on experience collaborating with a very diverse, experienced group of faculty. Together, they are add new knowledge and understanding to the academic fields of exercise science, health, wellness and more.
Each spring, hundreds of Hope students present the results of their research projects at Hope's annual Celebration of Undergraduate Research and Creative Performance. In 2017, the kinesiology department presented 17 different research projects from more than 40 students.

In addition, several student-faculty research projects have gone on to present at professional conferences, both nationally and internationally, and have published in a variety of journals and other publications. Just in the past year, our students and faculty have presented at the American College of Sports Medicine National Conference in New Jersey and Michigan, the Global Congress for Sport and Christianity in York, England, and the Christian Society of Kinesiology and Leisure Studies Conference. Some of the most recent publications have appeared in the International Journal of Health Promotion and Education, The Journal of Research in Music Performance, Human Kinetics, and even the Retriever Journal (you guessed it — that's a journal about dogs).

We are excited to see where future research will take our students and faculty around the world.



Dr. Rider, Professor Slette and student presenters at the Michigan American College of Sports Medicine Conference.
Kinesiology Department
DeVos Fieldhouse222 Fairbanks AvenueHolland, MI 49423
workP. 616.395.7070
brumels@hope.edu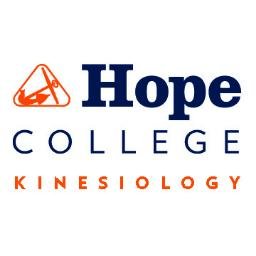 Kinesiology Tweets@HopeKinesiology