Kinesiology Department
Internships
We believe that some of the best learning takes place when our students have the opportunity to work with professionals who can teach in a real-world setting.
There are multiple opportunities for internships in all of our majors.
ATHLETIC TRAINING

As part of the athletic training curriculum, majors will complete rotations in various clinical settings including a physician's office, a physical therapy/sports medicine clinic, surgical observation and chiropractic clinic — to name just a few. Athletic training students have also gained additional clinical experience working in the summer with professional sports teams in the MLB and NFL as well as with major university sports camps.

EXERCISE SCIENCE

The exercise science program offers internship opportunities throughout the academic year as well as during the summer months. Students gain practical work experience in their chosen field of study as it relates to their professional plans.


PHYSICAL EDUCATION & HEALTH

The physical education and health program offers internship opportunities throughout the academic year. For more information, please contact Professor Nancy Kamstra.
Interested in Internships?
Don't forget: You need to register for an internship through the Registrar's office.
Kinesiology Department
DeVos Fieldhouse222 Fairbanks AvenueHolland, MI 49423
workP. 616.395.7070
brumels@hope.edu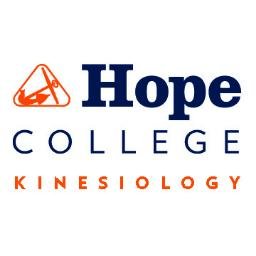 Kinesiology Tweets@HopeKinesiology