Theatre Department
Ordinary Days
Streaming from the DeWitt Main Theatre
April 16–17, 22–24| 7:30 p.m.
April 18 | 2 p.m.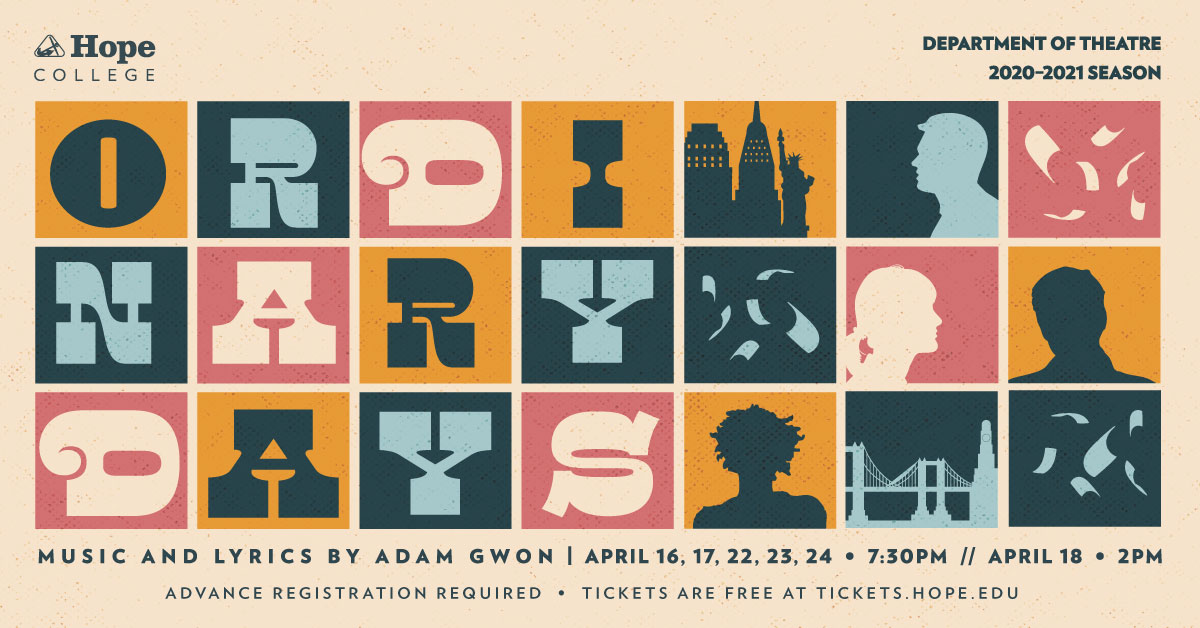 Welcome to the virtual program for Hope College Theatre's production of Ordinary Days. Please enjoy the performance!
This musical takes place in New York City, 2005.
There will be no intermission.
Production Team

Cast

Crew

Director's Note

Land Acknowledgement

Author's Note

Adam Gwon

Special Thanks

Kennedy Center American College Theatre Festival
Are you a high school student interested in Theatre?
Distinguished Artist Award scholarships are available!
Theatre Department
DeWitt Student Cultural Center141 East 12th StreetFloor 2Holland, MI 49423
workP. 616.395.7600
theatre@hope.edu