Theatre Department
The Thanksgiving Play
Streaming from the DeWitt Main Theatre
October 30, November 5 | 6: 7 p.m.
October 31, November 1, 7 | 1 p.m. and 4 p.m.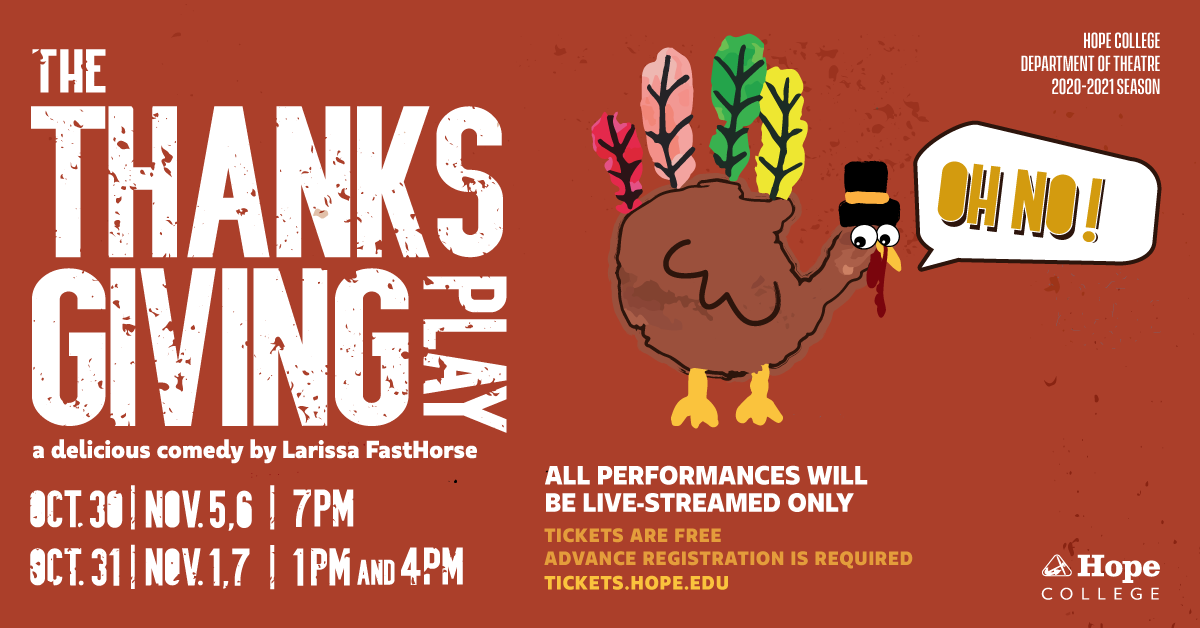 Welcome to the virtual program for Hope College Theatre's production of The Thanksgiving Play. Please enjoy the performance!
Please note: This play contains satirical depictions of violence and culturally insensitive topics.
Production Team

Cast

Crew

Director's Note

Land Acknowledgement

Larissa FastHorse

Misconceptions Surrounding Thanksgiving

Special Thanks

Kennedy Center American College Theatre Festival
Are you a high school student interested in Theatre?
The Distinguished Artist Awards applications are now open!
Theatre Department
DeWitt Student Cultural Center141 East 12th StreetFloor 2Holland, MI 49423
workP. 616.395.7600
theatre@hope.edu