Alumni and Family Engagement
Graduate Report
Hope graduates are educated to think about important issues with clarity, wisdom and a deep understanding of the Christian faith. They make an impact at organizations, companies and graduate schools around the country and abroad. This summary of the annual Graduate Report gives a six-month snapshot of the Class of 2019.

Class Snapshot
96% in graduate school or no longer seeking employment within six months
86% of those employed fulltime are employed in their field of study
90% connected with a faculty or staff member about their vocational future
93% participated in experiential learning opportunities
Six Months after Graduation
Employed
Grad School
Voluntary Service
Not Employed (seeking)
Not Employed (not seeking)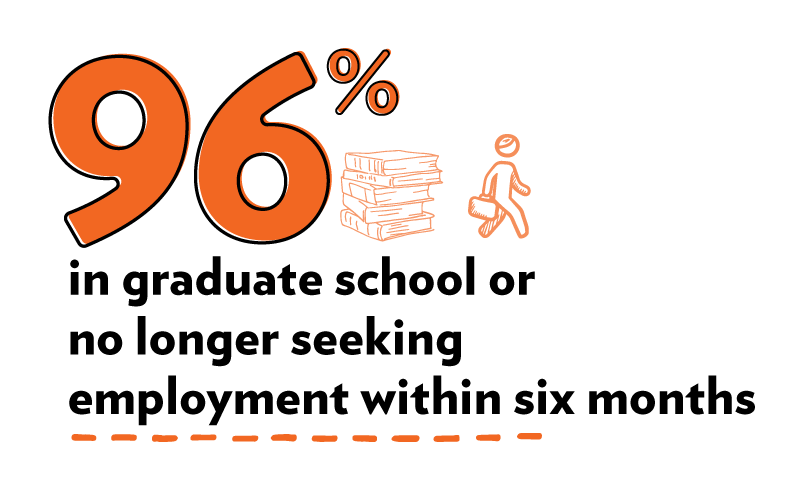 Employment and Graduate School (by region)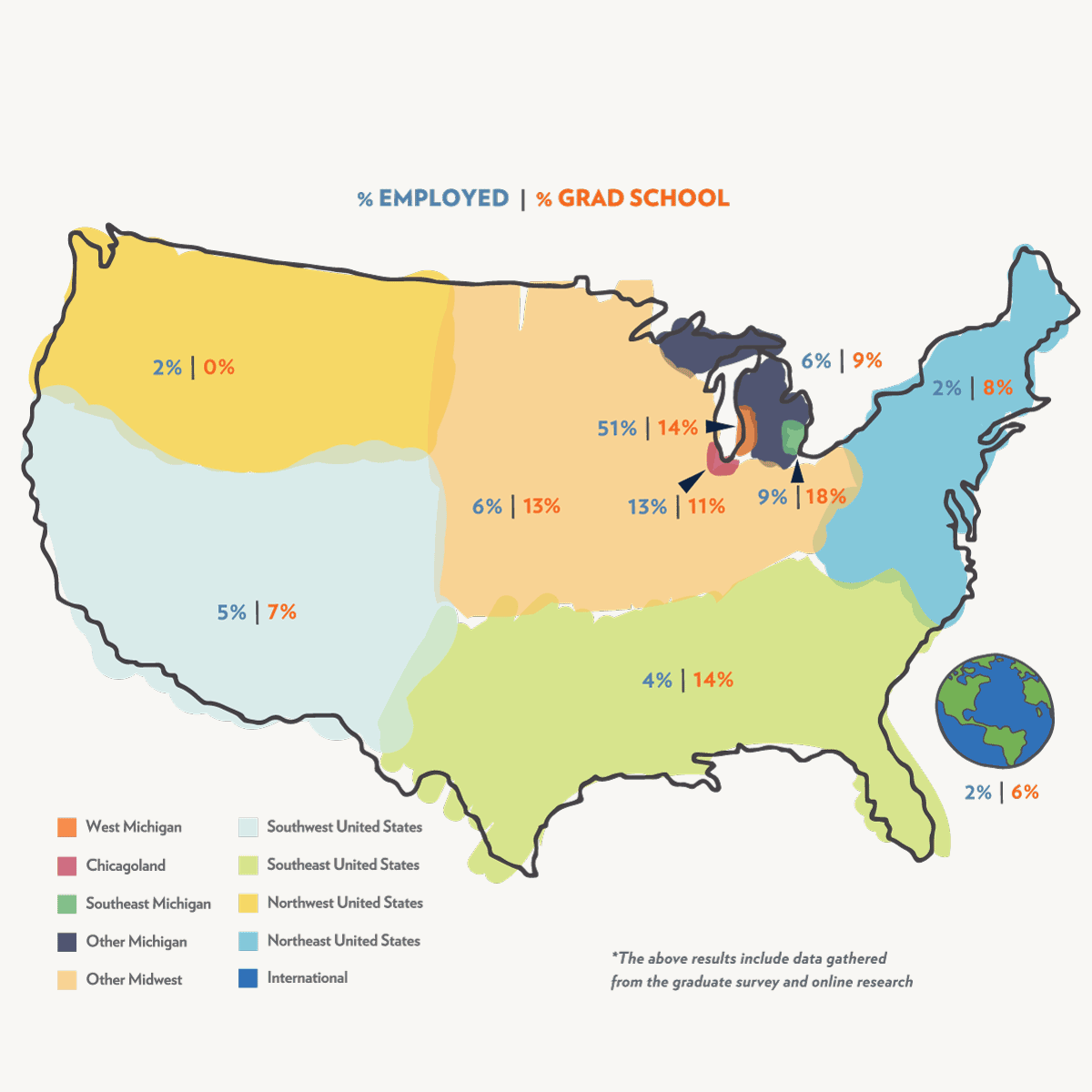 This study is administered annually by the Frost Center for Data and Research, Alumni and Family Engagement, the Boerigter Center for Calling and Career, and Admissions. Alumni are contacted 5-6 months after graduation by email, mail and telephone. The data presented on this page has a knowledge rate of 83%, including 399 survey responses, conducted by the Frost Center for Data and Research, and information on 111 individuals from online research, conducted by Alumni and Family Engagement. The remainder of this report is based on the 399 survey responses. For additional requests or data from previous years, please contact the Frost Center for Data and Research at 616.395.7556 or frostcenter@hope.edu.
Top Majors (by number of graduates)
Business
Psychology
Nursing
Education Certified
Biology
Communication
Engineering
Social Work
Political Science
Exercise Science
Employment
Job Satisfaction (6 Months After Graduation)
Very Satisfied
Satisfied
Neither
Dissatisfied
Very Dissatisfied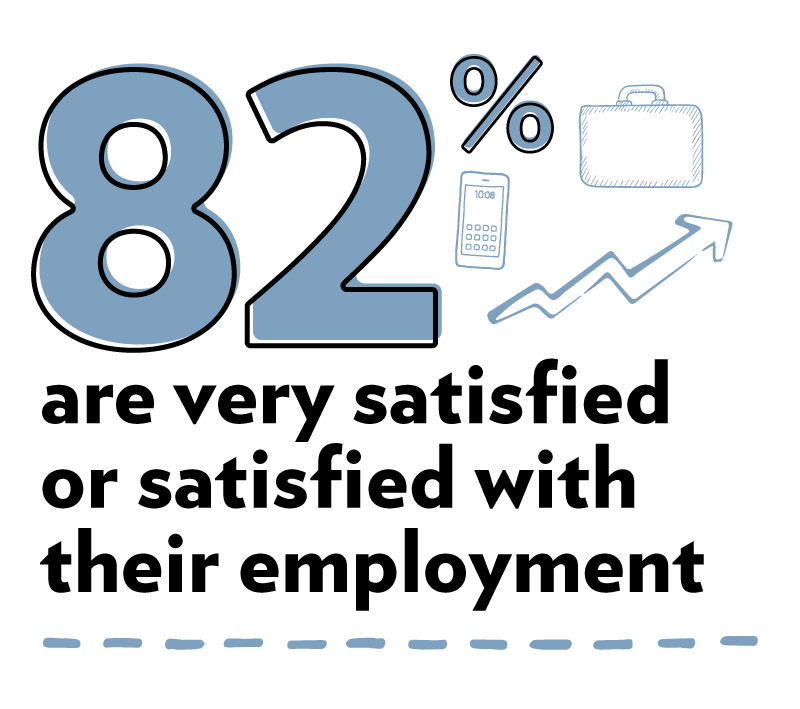 Recent Employers

Beaumont Hospital
Bethany Christian Services
CareerBuilder
Epic Systems
GE Aviation
Gordon Food Service
Helen DeVos Children's Hospital
Herman Miller
Holland Hospital
Hope Network
JR Automation
Mayo Clinic
National Football League
Pine Rest
Royal Cyber
Saugatuck Center for the Arts
Spectrum Health
Steelcase
TEKsystems
U.S. Anti-Doping Agency

Graduate School
Graduate School Admissions
First Choice
Second Choice
Other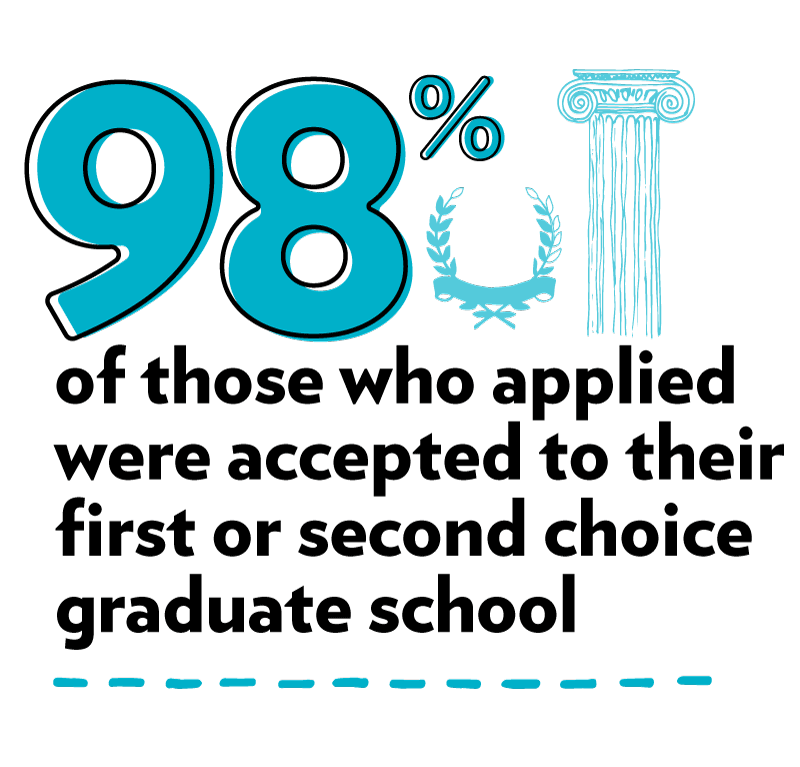 Recent Graduate Schools

Duke University
Grand Valley State University
Jerusalem University College
Johns Hopkins University
Loyola University
Michigan State University
Northwestern University
Tufts University
University College London
University of Chicago
University of Edinburgh
University of Illinois
University of Michigan
University of North Carolina
University of Pennsylvania
University of Wisconsin
Western Michigan University
Western Theological Seminary
Yale Divinity School
Experiential Learning
Internship
Service Learning
Off-Campus Study (international)
Research
Off-Campus Study (domestic)
Student Teaching
Clinical Rotation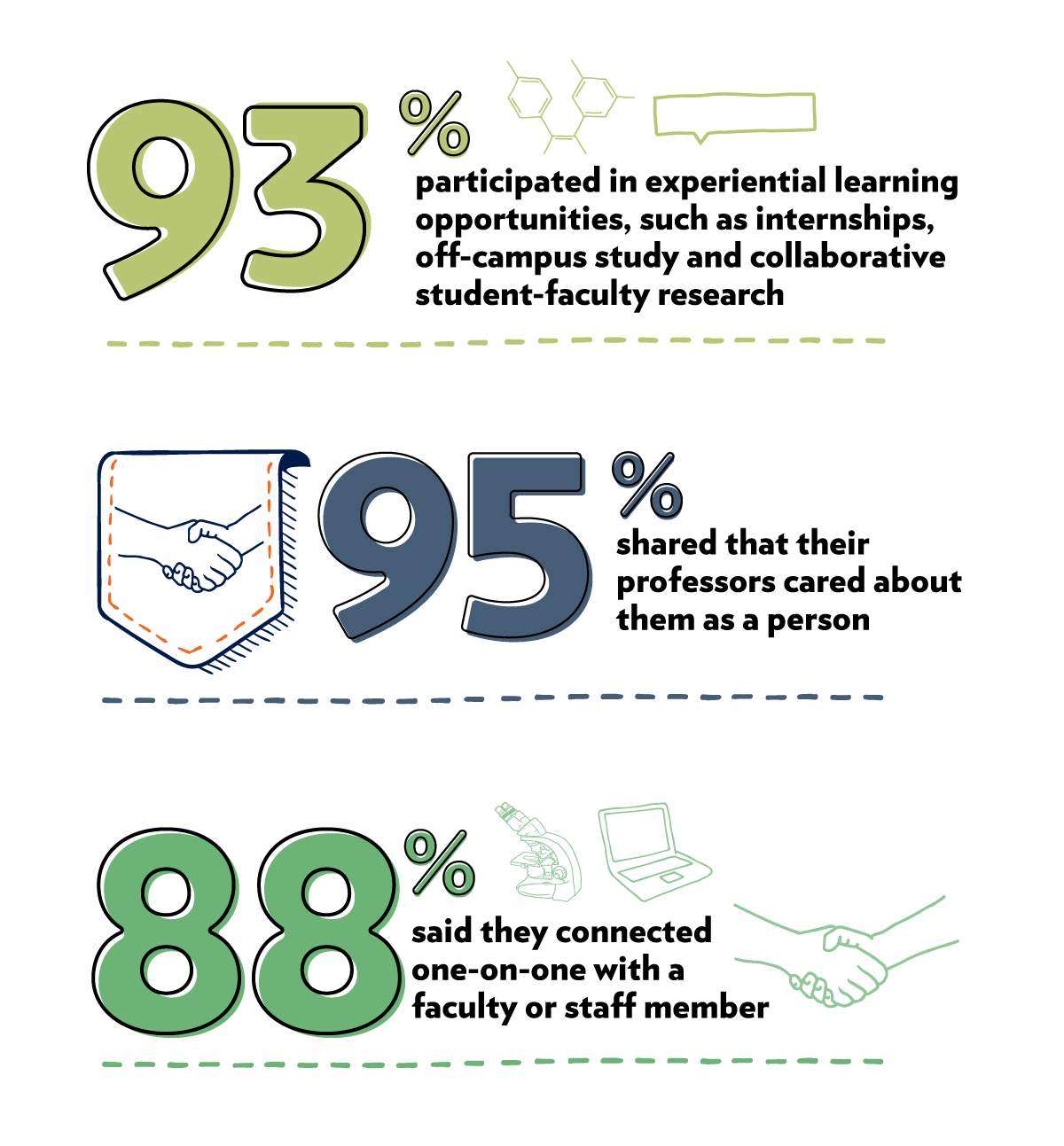 CAMPUS RESOURCES
BOERIGTER CENTER FOR CALLING AND CAREER
The principal goal of the Boerigter Center is to teach students how to engage in lifelong practices of career development.
Discern: Identify strengths and interests, absorb the liberal arts and deepen sense of vocation and core character.
Prepare: Explore paths, expand intellect, develop skills and extend perspectives through experiences on campus and around the world.
Pursue: Strategize for life after college, activate networks and achieve next steps
ALUMNI ASSOCIATION
In partnership with the Boerigter Center for Calling and Career, the Alumni Association hosts an online career center where you can work on your résumé, join and use The Hope College Connection, volunteer, find job postings, connect with social media and sign up for events. Connect at hope.edu/alumni.
HANDSHAKE
Students and alumni can browse thousands of job and internship postings on Hope's online job board, Handshake. Start searching at hope.edu/handshake.
CONNECT with HOpe ADmissionsWe are glad to send you more information about attending Hope College.
Alumni and Family Engagement
DeWitt Student Cultural Center141 East 12th StreetFloor 2Holland, MI 49423
workP. 616.395.7250
alumni@hope.edu