Development and Alumni Engagement
Annual Giving
Annual giving at Hope starts with the Hope Fund. You can make an immediate and life-shaping impact for students by joining a powerful community of donors. Hope Fund gifts directly support student scholarships.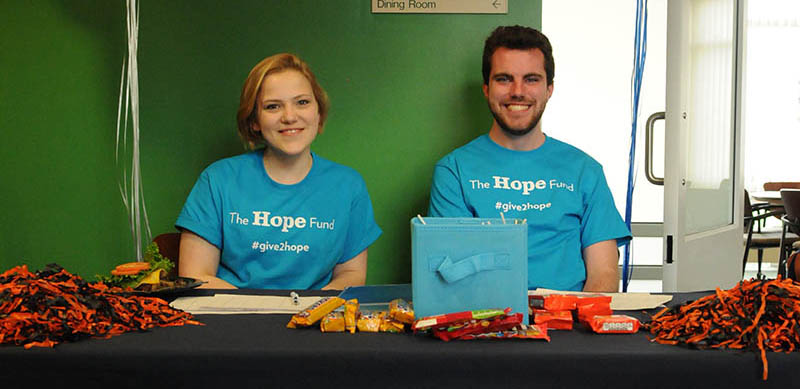 Scholarships make it possible for many deserving students to attend Hope and help us avoid burdening students with excessive loan debt. The percentage of Hope graduates with debt, as well as the average student loan debt per graduate, are below the national average. In addition, repayment rates are well above national average. Our goal is to keep improving as we aim to be the best value among leading liberal arts colleges. We will do this, with your help, by providing an unsurpassed educational experience through faithful stewardship and development of resources.
We want Hope graduates to focus their life's calling on today's most important issues, not just on a path influenced by economics alone. In order to become agents of Hope who live faithfully into their vocation, they need to be free to pursue professional interests, go on to graduate school or serve others. Your gift to the Hope Fund helps make this possible.
#GivingTuesday

Scholarship Day of Giving

Crowdfunding

Ways to Give
Your gift creates passion and bolsters commitment to help students grow spiritually and academically. Invest in the lives of Hope students and make your gift to the Hope Fund today!
Annual report

See the latest Annual Report on Giving from Hope.
Development and Alumni Engagement
DeWitt Student Cultural Center141 East 12th Street2nd FloorHolland, MI 49423
workP. 616-395-7775
development@hope.edu