Frost Center for Data and Research
Staff
Frost Center professional staff lead research design, data collection, analysis and dissemination of findings for both Hope College and our community research partners.
They hold graduate credentials in the social sciences providing a breadth of data and research experience, knowledge and skills.
Contact us at 616.395.7556 or via email frostcenter@hope.edu.
Staff
Elizabeth Bocks

Office Manager

Work616.395.7556

bocks@hope.edu

Anderson Werkman Financial Center 100 East 8th Street Suite 260 Holland, MI 49423-3603

Donald Friesner

Director of Institutional Research

Work616.395.7311

friesner@hope.edu

Anderson Werkman Financial Center Suite 260 100 East 8th Street Holland, MI 49423

Dr. Kathy Kremer

Senior Director of Assessment and Accreditation

Work616.395.7508

kremerk@hope.edu

Anderson Werkman Financial Center 100 East 8th Street Holland, MI 49423

Dr. Daryl Van Tongeren

Director of the Frost Center for Social Science Research

Work616.395.7556

vantongeren@hope.edu

Anderson-Werkman Center Suite 260 100 East 8th Street Holland, MI 49423
Scientific Advisory Board
Research Assistants
Providing students with community-based research opportunities is central to the Frost Center mission and reflects the work of Dr. Carl Frost. Each year a team of research assistants gains applied experience as they work with our professional staff to complete Hope College and community partner projects.
Nhi Hoang
Research Assistant
Nhi Hoang is from Danang, Vietnam, and is a psychology major with a neuroscience minor. Her career goal is to do research in clinical psychology. At Frost Research Center, Nhi will be working on developing surveys, cleaning and organizing datasets, analyzing data, and making data visualizations.
Carly Mursch
Research Assistant
Carly Mursch is a junior from Delton, Michigan, and is studying abroad for this academic year. She is majoring in political science and has a minor in economics. She plans to attend law school or possibly conduct political science research after graduation. At Frost Center Carly works on data analyses for Frost Center Fridays, the Student Congress Assessment Project, and community research. She has experience in data collection and cleaning and helps the team with visualizations and reporting.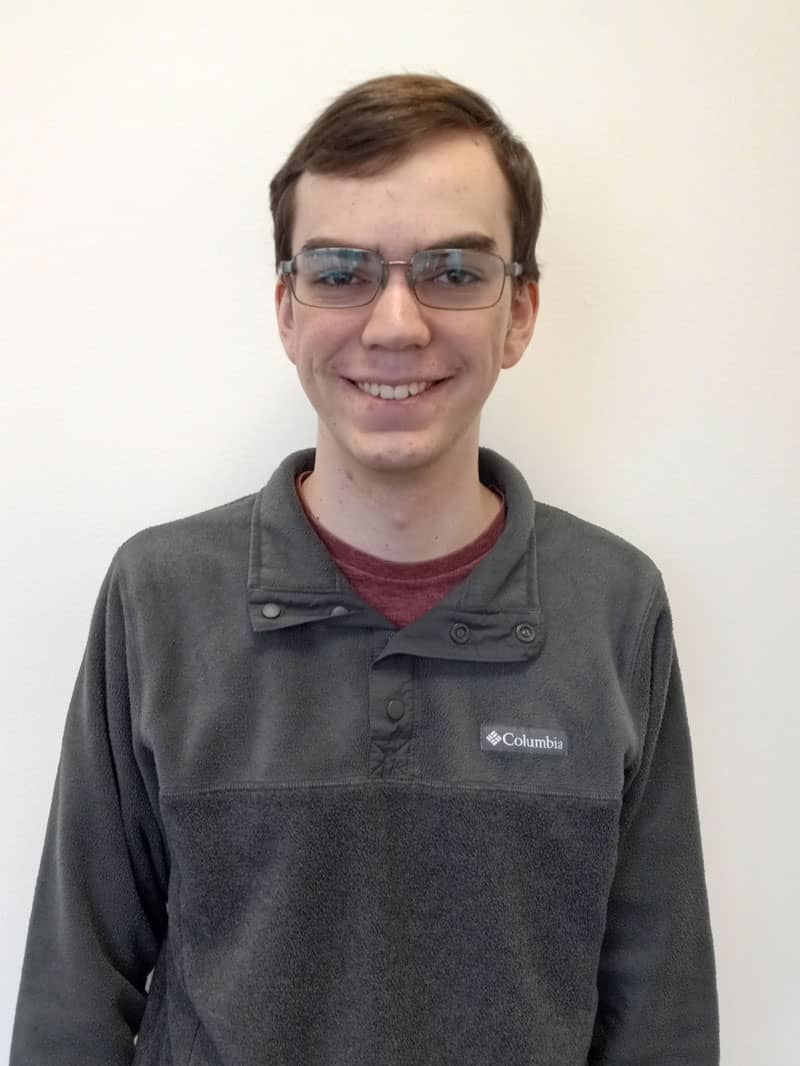 G. Sander Owens
Research Assistant
Sander Owens is a junior from Holland, Michigan. He is majoring in philosophy and classical studies and minoring in mathematics. He hopes to attend graduate school for linguistics or classical philology and pursue a career in higher education or historical primary source research, or, alternatively, pursue project or logistics management in the higher education industry. At Frost Center he will be primarily working with the data visualization software Tableau to create interactive visualizations and dashboards of both college and community data.
Phuong Anh (Jeannie) Vu
Research Assistant
Jeannie Vu is from Hanoi, Vietnam, and currently studying math and economics with a minor in Chinese. Her plan after graduation is to get into a Ph.D. program in economics to study more about economic growth as well as international trade. At Frost Research Center, Jeannie helps with designing and distributing surveys, collecting, cleaning and coding data, as well as performing analysis through SPSS for both Hope College and community projects.
Katherine Yakes
Research Assistant
Kate Yakes is a junior from Ionia, Michigan. She is majoring in both psychology and sociology. She hopes to attend graduate school for clinical psychology to someday be a therapist for children through adolescence. At Frost Center she is assisting one of our current Frost Center Fellows, Dr. Meagher, in his environmental psychology research throughout the 2022–2023 academic year.
Frost Center for Data and Research
Anderson-Werkman Center100 East 8th StreetSuite 260Holland, MI 49423
workP. 616.395.7556
frostcenter@hope.edu