Inaugurated in 2016, the Borgeson Artist in Residence Program is a 12-week summer artist residency, hosted by the Department of Art & Art History at Hope College, that runs from mid-May through mid-August of each year.
The residency supports the creation of new work through provision of a stipend, studio and living space on Hope's campus. In addition to the time and space the residency offers, the artist in residence engages with the department's students through a series of encounters, which might include workshops, studio conversations, critiques or assistantships. The artist concludes their residency with a month-long solo exhibition and public lecture at the college's De Pree Art Gallery.
Apply to be the 2019 Borgeson Artist in Residence
Fellows Receive
Studio
The artist in residence is provided with 24 hours a day, 7 days a week access to a private studio, housed in the De Pree Art Center on Hope's campus. The 1,308 square foot, air-conditioned south-facing studio offers outstanding natural and track lighting, hardwood floors, tall ceilings, and a Mac-adaptable projector and screen. Proposals that utilize other department studios and facilities, including an intaglio print shop, darkroom, Mac lab, fully-equipped ceramics and sculpture studio are welcome. Access to these additional department facilities is granted based on prior experience and the artist in residence's proposal.
Stipend
The residency further supports the selected artist through a financial stipend.
On-Campus Housing
The residency further supports the selected artist by providing on-campus housing in a residential cottage minutes away (walking distance) from the studio.

The Strand Cottage is a two-story, three-bedroom, air-conditioned cottage located at Lincoln and 15th Street. There is a stackable washer and dryer located in the main floor bathroom. The main-floor bedroom has two twin beds, two desks and two dressers. The second-floor bedrooms each have one twin bed, a dresser and a desk.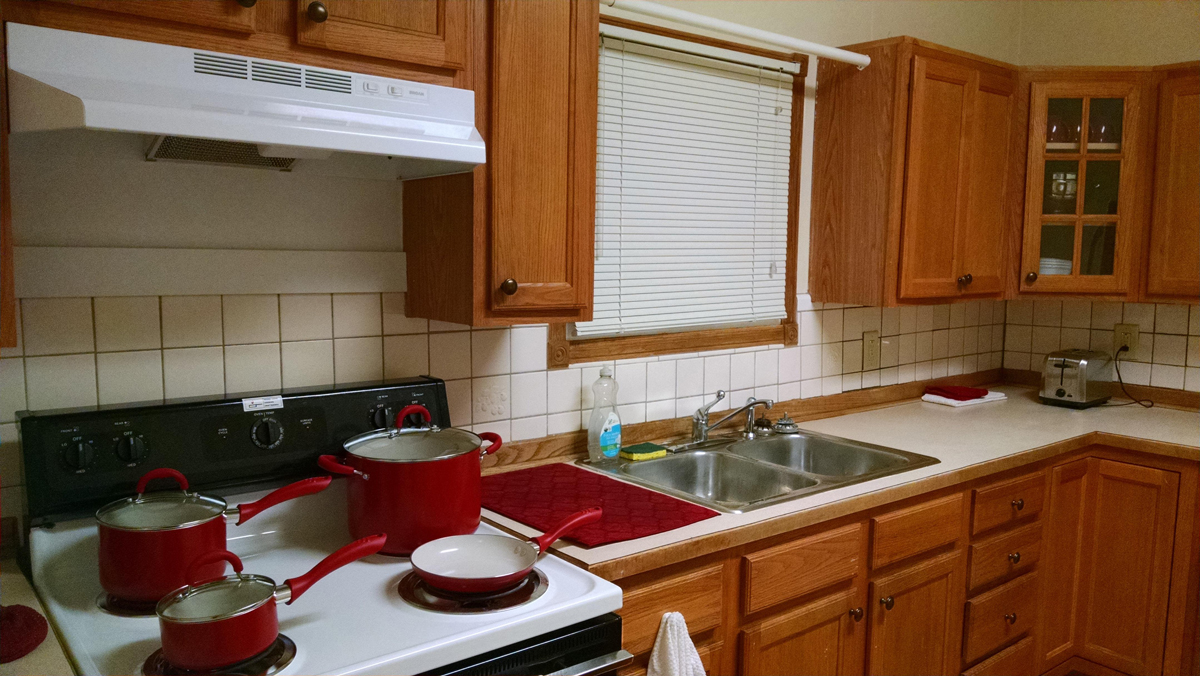 View location and additional photos All furniture (i.e., living, dining and bedroom) is provided. A linen packet is provided upon arrival, which includes pillows, pillow cases, sheets, towels and blankets. Additional comforters and lamps are provided.
Basic kitchen furnishings, including a microwave, toaster and all necessary utensils, pots and pans, dining ware, kitchen linens, etc. are provided. A detailed inventory is available.
Wi-Fi is provided.
Exhibition
The residency concludes with a solo exhibition in the department's 1,300 square foot
De Pree Art Gallery, to coincide with the start of the academic year.
As part of the residency's goal to create opportunities for our students and the larger campus community, the department hosts an artist's lecture, closing reception and related programming in September.
1/7

2/7

3/7

4/7

5/7

6/7

7/7
De Pree Gallery Floor Plan (PDF)
2019 Borgeson Artist in Residence
Leekyung Kang
Through installations and digital mediums, Leekyung Kang creates spatial illusions by capturing unseen architectural spaces between the second and third dimensions. Influenced by Kang's training as a painter and printmaker, the work focuses on the materiality of each medium. She utilizes diverse perspectives within architectural contexts that challenge the perception of space. In her exploration of the processes of mechanical reproduction, Kang often inserts errors or glitches from digital processes into her analog films and prints.
Kang earned her MFA from Rhode Island School of Design and BFA from Seoul National University. She has taught at Rhode Island School of Design, Virginia Commonwealth University in Qatar and Idaho State University. She has participated in several residencies internationally including the Fountainhead fellowship at Virginia Commonwealth University in Qatar and the Vermont Studio Center. Her work has been exhibited in South Korea, Doha, Qatar and throughout the U.S.
Visit Leekyung Kang's website.
Past Residents
2018 - Caleb Kortokrax

Caleb Paul Kortokrax (b. 1987) is an American painter living and working in Baltimore, Maryland.

Rooted in the interdisciplinary spirit, his paintings are an exercise in unlearning and relearning how to see.

Kortokrax received his MFA from Maryland Institute College of Art's LeRoy E. Hoffberger School of Painting and his BSFA in studio art and art education from Valparaiso University. Recent solo exhibitions include:

Carroll Community College in Westminster, Maryland
Stevenson University in Stevenson, Maryland
Brauer Museum of Art (portrait unveiling) in Valparaiso, Indiana
Canterbury Salon in Baltimore, Maryland

The recent body of work builds bridges between disparate painting traditions and time periods. In the process of making a painting, he resamples quality material traditions of the past into the current omnidimensional state of imagery. Through combining past and present visual signals in his studio process, he reanimates the painted image — similar to a DJ giving renewed vigor to an old sound sample by placing it in a fresh context. He uses the image and the physical surface of the paintings to navigate a way that offers more possibilities and more cross-pollination, not particularly favoring any one style or dogma.

Images of 2018 Borgeson exhibition

Visit Caleb Kortokrax's website.

Hope College press release for 2018 AIR exhibition, "Gang Chant"

2017 - Nancy McCormack

In her multi-discipline practice, Nancy McCormack explores issues surrounding constructed identity and the performance of the self. She is best known for her interactive performance projects which often involve printmaking techniques and engaging viewers in the creative process, connecting their actions to an aesthetic object, and as a result, revealing something about themselves.

Nancy grew up in Southeastern Massachusetts and pursued a career teaching and producing exhibitions throughout the United States, Europe and Turkey. She received her BFA from Rhode Island School of Design and her MFA from The City College of New York. Over the years, Nancy also worked extensively as a bookbinder and in rare book and paper conservation.

In her current body of work, Nancy is interested in addressing the aesthetics of cultural identity and how it relates to the natural world, specifically, how and why we construct and portray ourselves the way we do, what that says about contemporary culture and what it looks like from a global perspective.

Images of 2017 Borgeson exhibition

Visit Nancy McCormack's website.

Hope College press release for 2017 AIR exhibition, "Out of Nature"

2016 - Chris Cox

Chris Cox is a photographer and artist born in Toledo, Ohio. He currently lives and works in Brooklyn, New York.

He earned his BFA from Hope College in 2012, where he returned as the inaugural 2016 Borgeson Artist-in-Residence. Chris earned an MFA in photography from Cranbrook Academy of Art in 2016. Most recently, he has held solo exhibitions at Neon Heater Gallery in Findlay, Ohio, Clement Gallery at the University of Toledo, Toledo, Ohio, and De Pree Gallery at Hope College, Holland, Michigan. His publication "Future Research (revisited)" has been acquired by multiple institutions including Toledo Museum of Art and Cranbrook Art Museum.

His ongoing body of work utilizes the tools of photographic production to address the increasingly mediated environment. Using his personal archive as source material, the work questions the nature of image production, circulation and distribution. It situates itself within the saturated field of image politics while exploiting our collective understanding of images.

Images of 2016 Borgeson exhibition

Hope College press release for 2016 AIR exhibition, "Infinite Replica"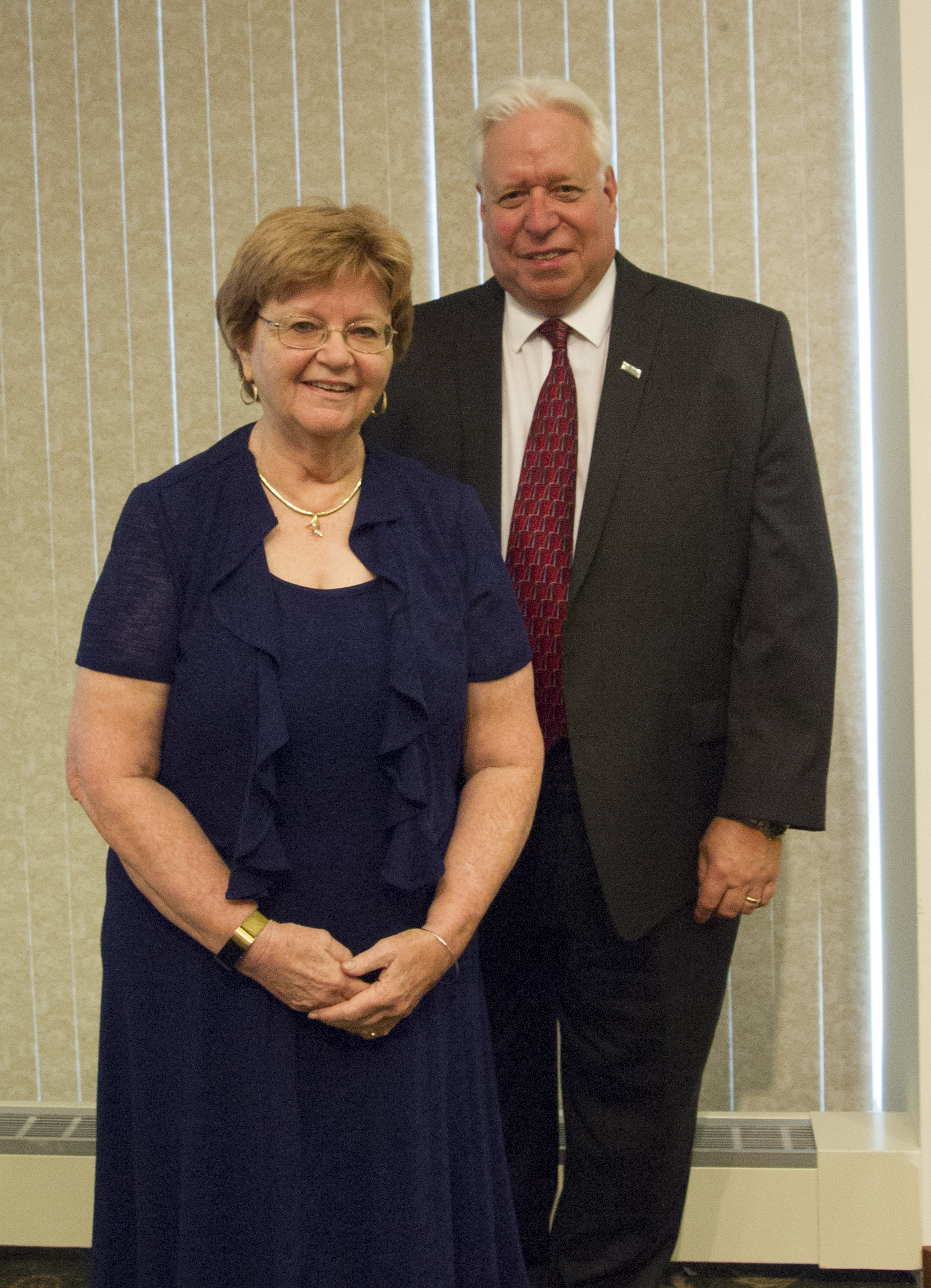 The artist-in-residence program was created through the generosity and enthusiasm of Hope alumni Clarke '72 and Nancy Rayner '72 Borgeson.
Art and Art History Department
De Pree Art Center275 Columbia AvenueRoom 138Holland, MI 49423
workP. 616.395.7500
art@hope.edu