Computer Science Department
Help Center Information
You can use the Computer Science Help Center to get assistance with your work in CSCI 225, 235 and 265 on Sundays through Thursdays from 7–9 p.m. Eastern Time.
The Help Center will be staffed beginning Monday, January 25, through Thursday, May 6 (Closed Thursday, April 1, and Sunday, April 4, due to Easter Break).
The Help Center will be offered via Google Meet. Each Help Center Assistant has a Google Meet meeting they will be on during their shifts. Use your Hope email address since otherwise you may not be allowed to enter the Google Meet.
Joining via Google Calendar
There is a Google Calendar you can add to your personal Google calendar to make it even easier to attend the Help Center. To add the calendar:
Click on this link to the calendar
Log in with your 1Hope credentials if necessary
Click the "Add" button to subscribe to the Help Center calendar
To join an assistant's meeting:
Open Google Calendar
Navigate to the current date if necessary
Click on the desired assistant's calendar event
Click the "Join with Google Meet" button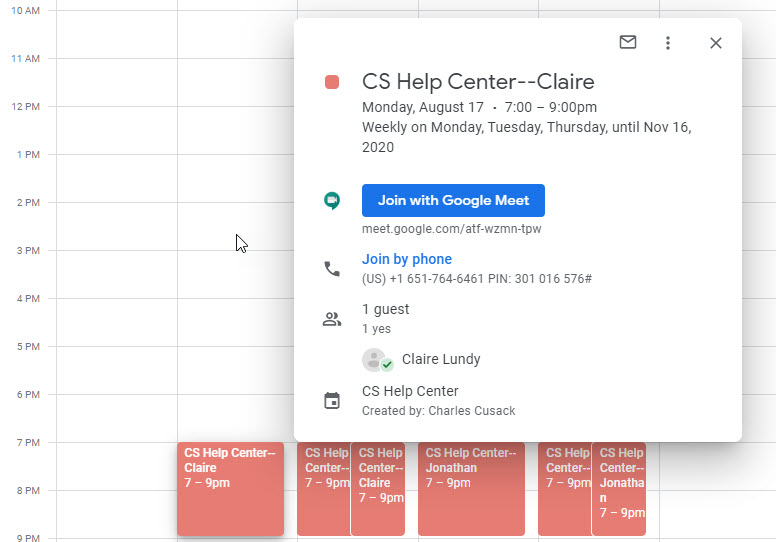 Computer Science Department
VanderWerf Hall27 Graves PlaceRoom 220Holland, MI 49423
workP. 616.395.7510
cschair@hope.edu