Art and Art History Department
Borgeson Scholar Program
The Borgeson Scholar Program gives students who major in studio art, art history or art education the opportunity to work with a Hope faculty member in any discipline on a summer research project.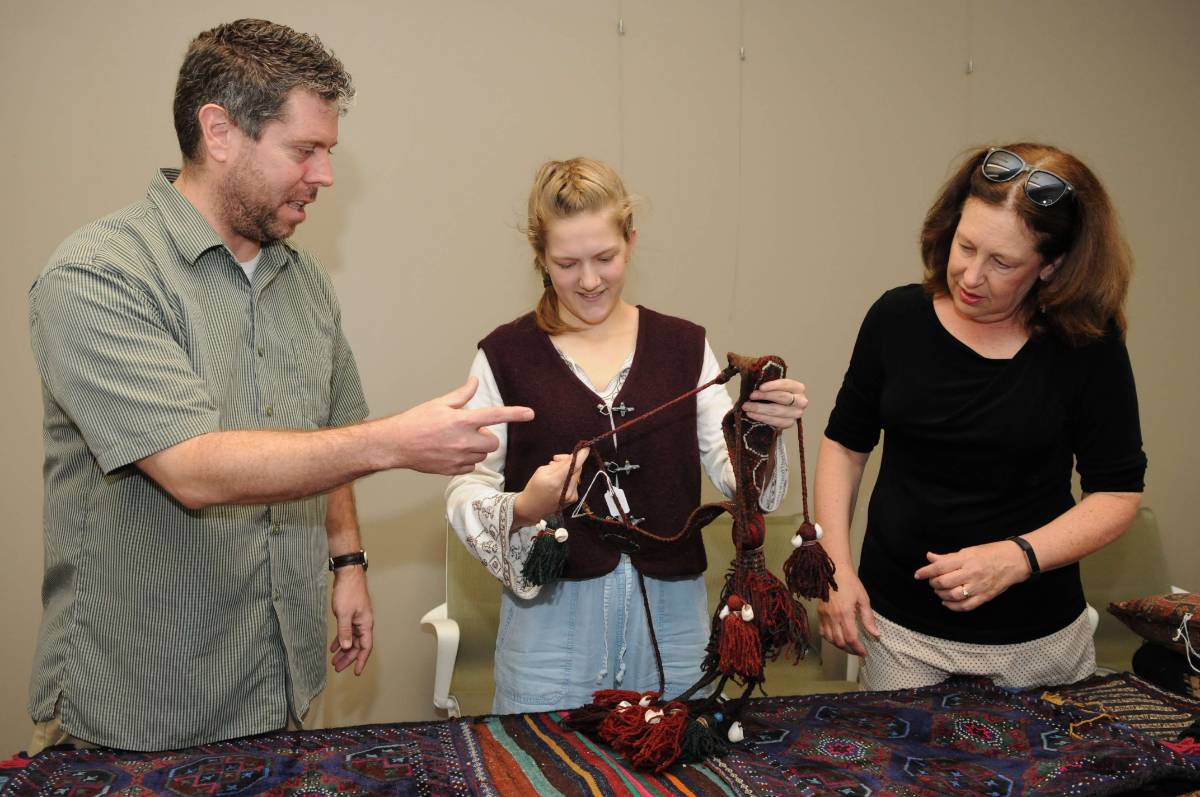 The program fosters faculty-student mentoring, professional connections and the experience of developing and completing a self-directed project. The Borgeson Scholar Program contributes to the vibrant summer research community on Hope's campus, which includes summer research luncheons, social opportunities and presentation experience. Student collaborators may present their work at the Summer Research celebration, the Celebration of Undergraduate Research and Creative Activity and the National Conference of Undergraduate Research. Student-collaborators have also exhibited their work in public venues. Contact the art department for more information.
The program was founded in 2016 by Clark and Nancy Borgeson in collaboration with the Department of Art and Art History.
Past Awards


2019 —
"Place and Space II: Imaginative Memory and the Visual Constructions of Meaning"
Dr. Anne Heath (associate professor of art history) and Emily Lindbloom '20 (studio art major; art history minor)

Dr. Anne Heath and Emily Lindbloom teamed up again to continue their work on medieval and contemporary environments. Emily joined Dr. Heath in Vendôme, France, where Emily photographed the abbey of La Trinité with Dr. Heath. Back in Holland, Emily produced publication quality drawings of lost artifacts from the abbey according to Dr. Heath's research specifications. Emily produced a body of work based on her research of medieval concepts of light, color and vision.
2018 — "A Baluch Exhibition"
Dr. Debra Swanson (professor of sociology and social work), Charles Mason (Kruizenga Art Museum) and Caleigh White '20 (studio art and art history)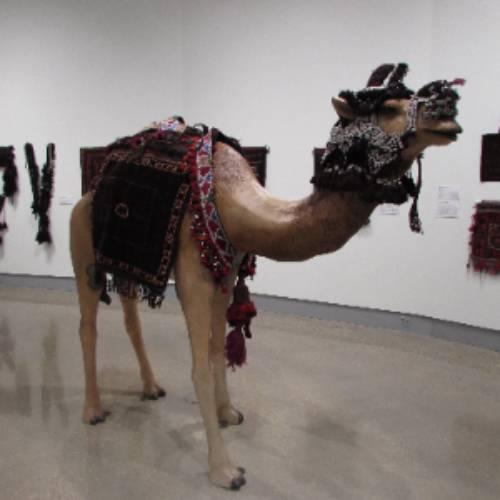 In preparation for an exhibition at the Kruizenga Art Museum on Baluchistan textiles, Caleigh White and Dr. Debra Swanson traveled to Washington, D.C. There they met with curatorial staff from the Textile Museum and learned about planning an exhibit of textiles. Caleigh also completed many hours of reading and research on the Baluch people, who live primarily in the borderlands of Pakistan, Iran and Afghanistan. Caleigh and Charles designed the layout for the show, and Caleigh organized her research notes and journal articles in categories that parallel the planned exhibit. The exhibition, Once were Nomads: Textiles and Culture in Baluchistan opened at the KAM in January 2019.
"This experience has taught me more about research and how the curation process works. I learned the importance of creating a story with the artwork or artifacts within the gallery and how placement is crucial to that story-telling. I am so excited to go forward in my studio art and art history career with this experience."
—Caleigh White
2017 — "Space and Place: Making Meaning in Natural and Architectural Environments"
Dr. Anne Heath (associate professor of art and art history) and Emily Lindbloom '20 (studio art major; art history minor)
Dr. Anne Heath and Emily Lindbloom studied built and natural environments and considered the ways in which personal and social narratives were formed when people move through buildings and landscapes. The first part of the project created renderings for Dr. Heath of medieval churches that were built in the 13th and 14th centuries, but whose furnishings were removed in the 18th century. In the second part of the project, Emily advanced her own artistic practice by creating a portfolio of sketches and drawings that document environments and human geographies around campus and Holland.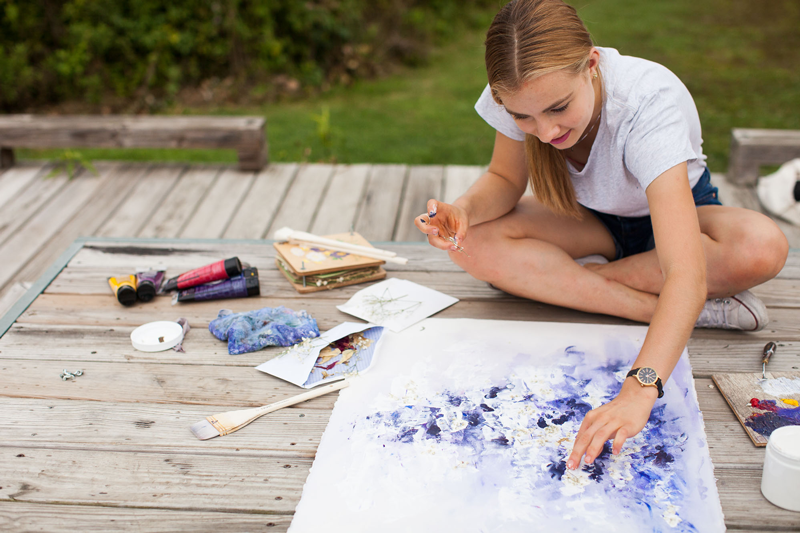 "Researching with Dr. Heath brought me an in-depth understanding of how specific places, like medieval abbeys, are created, act upon human engagement, and have a developing history. In our one-on-one meetings, Dr. Heath presented periods of art history and subjects that were completely new and unfamiliar to me, of which now I have a greater appreciation. As our project progressed I was able to connect certain themes from our research to my own art making, enhancing both my skills in the studio and the concepts behind my work."
—Emily Lindbloom
2016 — "He who Lendeth to the Poor"
Dr. Temple Smith (professor of sociology and social work), Sydney Enloe (studio art), Madeline King '19 (studio art), Darwin Guillen '17 (studio art) and Elizabeth Stuart '18 (studio art and theater)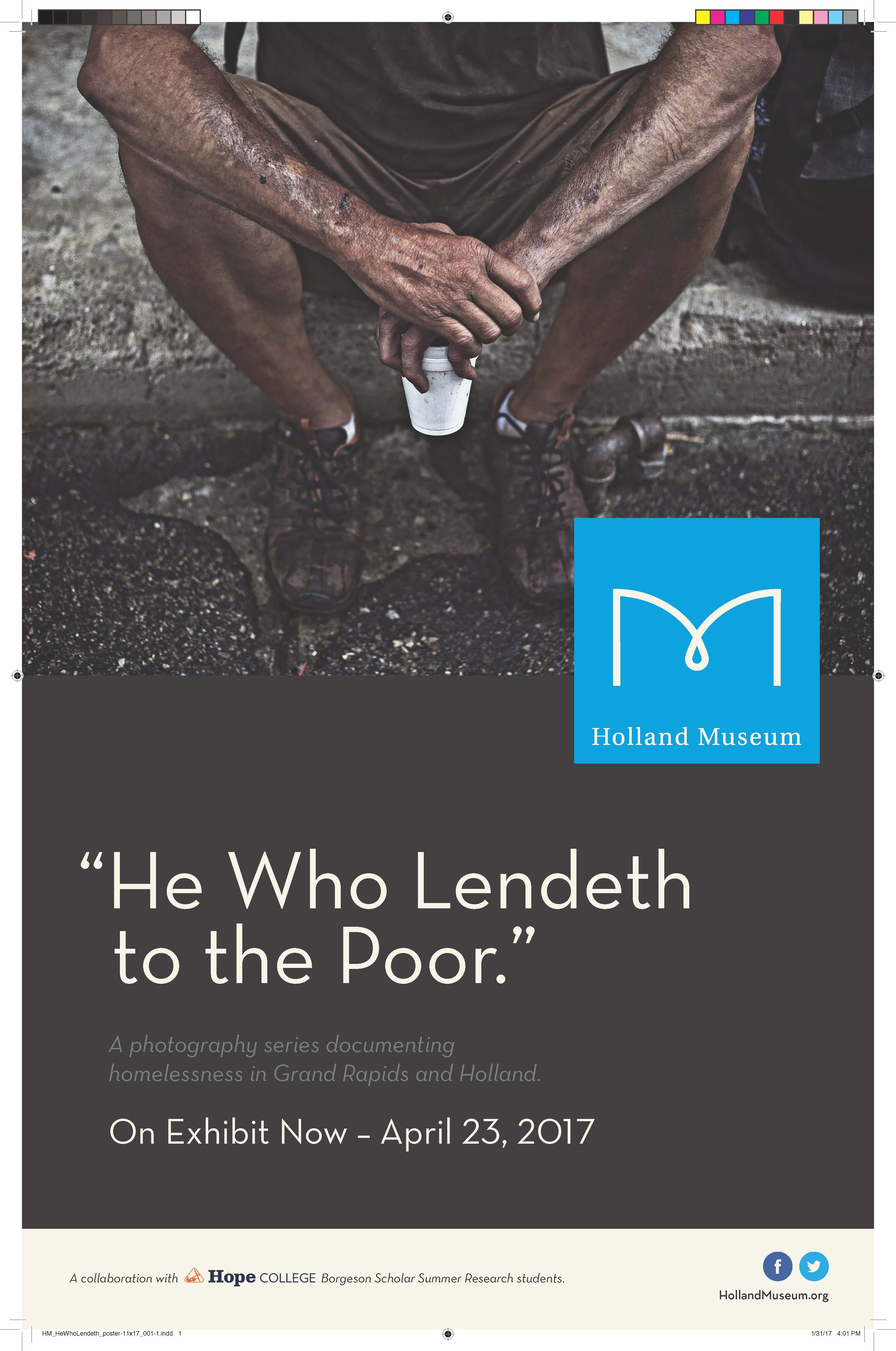 Homelessness is a concern in every community, and how people personally react to this social phenomenon is also a concern. This project explores the social construction of invisibility for homeless people and entreats viewers to a space of personal reflection to challenge and ask, What is our responsibility to the poor? Through photography this project explored homelessness while engaging in collaborative interdisciplinary research within art and humanities and sociology. The end goal was to create student-led artistic expression that can be used to stimulate discussion to explore homelessness.
Art and Art History Department
De Pree Art Center275 Columbia AvenueRoom 138Holland, MI 49423
workP. 616.395.7500
art@hope.edu