Computing and Information Technology
Multi-Factor Authentication
Active Faculty, Staff, and Students are required to have Multi-Factor Authentication (also called "Two-Factor" or "Two-Step Authentication") enabled on their 1Hope Accounts.

What is Multi-Factor Authentication (MFA)?
Simply typing a username and password to get into an account isn't very secure. To keep unauthorized people out of your 1Hope Account, you may be asked for another piece of verification to prove that you are you while logging in.
You can choose one or more "second steps" including:
How do I set it up?
Your 1Hope Account uses Google's 2-Step Authentication. If you are an active Faculty, Staff, or Student, you will be prompted to set it up when you log in. Failing to do so will mean that you will be locked out of your account.
Set up and manage Google 2-Step Verification
Step-by-Step Instructions
GOOGLE PROMPT (RECOMMENDED)

PHYSICAL MFA SECURITY KEY

AUTHENTICATOR APP

TEXT MESSAGE OR VOICE CALL

ONE-TIME-USE BACKUP CODES (RECOMMENDED)
CIT recommends choosing "Google prompts" for most users. This sends a pop-up to your device(s) with the Gmail app installed to confirm that you'd like to sign in.
What if I lose my phone or MFA device?
You have the option to generate "Backup Codes" after you set up MFA. If you're unable to use MFA sometime in the future, these one-time-use codes will allow you into your account. CIT recommends printing these codes out and keeping them somewhere safe, such as your wallet.
I need more help!
As always, if you need more help logging into your account or setting up MFA, contact the Help Desk at cit@hope.edu or x7670.
CIT COMMUNICATION

Communication from CIT will always be signed by an employee's name. CIT will never ask for your password to keep your account active or to increase your email storage space.
HOURS

CIT is open Monday–Friday,
8 a.m.–5 p.m.
Computing and Information Technology
Durfee Hall110 East 10th StreetHolland, MI 49423
workP. 616.395.7670
cit@hope.edu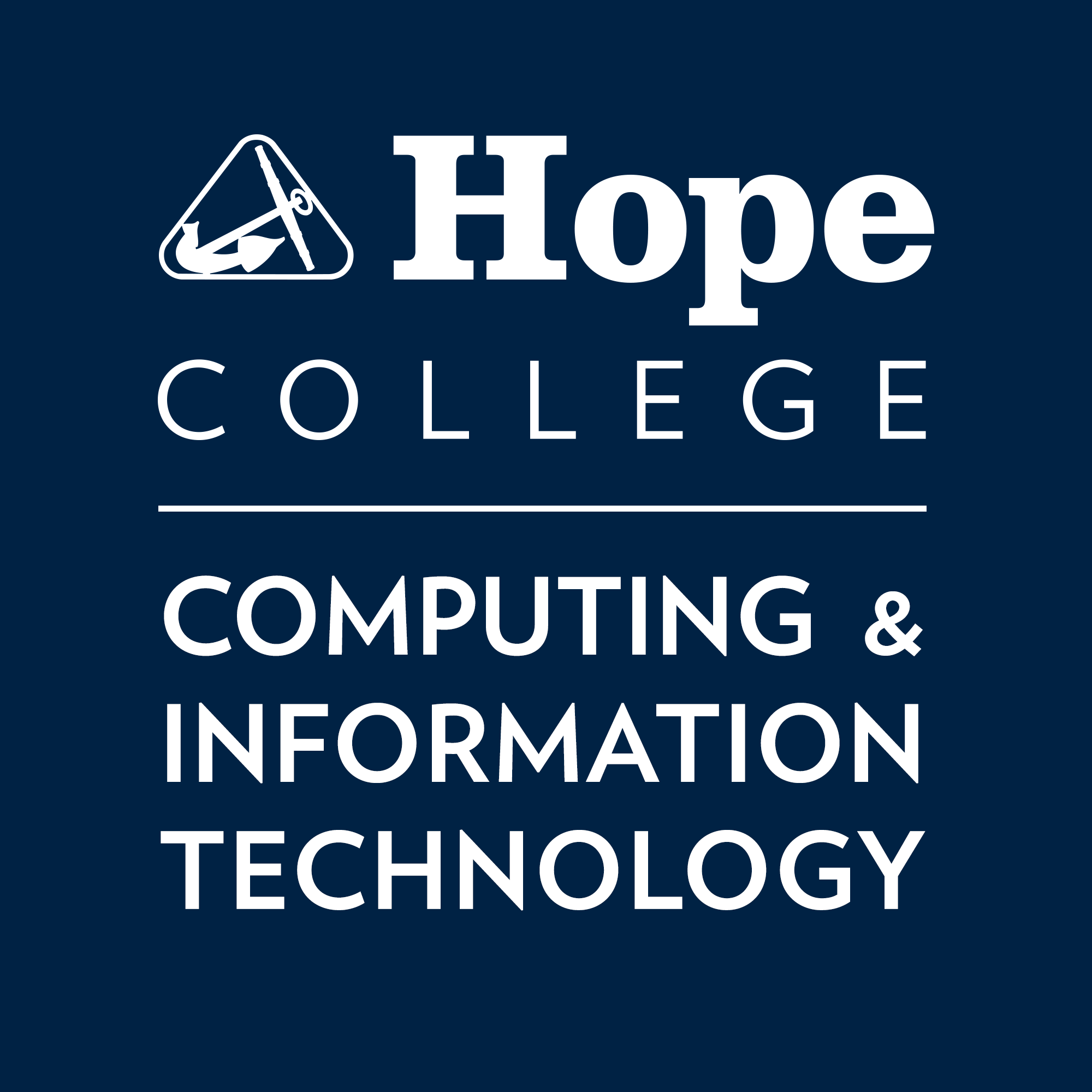 Hope College CIT@hopecit
🚨 Unplanned SHARP outage reported. See our website for more information: hope.edu/cit