Computing and Information Technology
The New Phone System
Telephone service around campus has been successfully switched over to the new system. If you have any questions or problems, please email cit@hope.edu.
New Voicemail System
All campus phones will need to set up a new passcode and greeting. Dial 7300 to get started. The default passcode is 1111, which you will be prompted to change during setup.
To set up or check voicemail for your number: Press the voicemail button if you have one, dial 7300 while on-campus, or 616.395.7300 while off-campus.

To set up or check voicemail for any number: Dial 7300 while on-campus or 616.395.7300 while off-campus, and when the voice starts speaking, press the * key, enter the extension you want to check, and press * again.

Note: If the number rings and never gets to voicemail, we may not have correctly set up voicemail box for that extension. Contact cit@hope.edu and let us know which extension this is happening on.

To retrieve voicemail messages from the old voicemail system: We have temporarily created a special number that you can use to access the old voicemail system. Pick up and dial 3999, press #9, then enter your four-digit extension. This number will only be available for the next couple of weeks.

Printable Voicemail Cheat Sheet Card
REGULAR SINGLE-LINE PHONES

Your existing desk phone works with the new phone system! Your dialing procedures (such as "dialing 8" to dial off-campus) remain the same. Long-distance codes are no longer needed. Don't forget to set up voicemail!


VoIP SINGLE-LINE PHONES




Some places on campus are hard to reach with traditional phone lines, such as the Plaza on 8th Street. These places will use the Mitel 5304.


It is much simpler and much easier to navigate than the old phone interface

CallerID will work for all inter-campus calls, and for now, will show the extension of the caller. In the future, this may change to show a name.

You will have two buttons that you can program to be custom speed dials

VoIP MULTI-LINE PHONES

Users with multi-line phones have received a new Mitel 6920 phone. Departments that keep track of lots of phone numbers may have also received a "sidecar", which has an additional 28 buttons and attaches to the right of the phone.

To make changes to buttons or speed dials on your phone, click the Request a Change button in the top right of this page.

Printable Cheat Sheet for the Mitel 6920 without Sidecar

Printable Cheat Sheet for the Mitel 6920 with Sidecar
What's Not Changing
Your phone extension and ten-digit phone number (616.395.XXXX)
Most dialing procedures, such as in-campus dialing extensions, "dialing 8" to dial out, and others
The phone on your desk (if you have a standard, single-line phone)
What Has Changed
If we had replaced every phone on campus with a fancy new VoIP desk phone, it would have been enormously expensive. We think that there are better ways to use Hope's resources than... desk phones. With that in mind:
The system that the phones connect to in the basement of Graves Hall is replaced.
You no longer have to use an auth code to dial any U.S. phone number. International calls do require a new auth code from CIT.
There is a new voicemail system.
Multi-line phones have been replaced with new "Mitel" brand phones.
Phone billing is now managed from a central college budget, so you will no longer receive emails about phone costs. Departments no longer need to manage individual phone budgets.
What We Could Do Someday
The main reason we moved to this new system was to mitigate the risk of something inevitably happening to our old system. With this upgrade, we tried to take an approach that would be as minimally disruptive and as cost-effective as possible. With that in mind, this new system will possibly enable us to someday improve things like Caller ID, voicemails that arrive via email, ringing multiple phones at once that have the same number, and maybe even a directory of numbers on the phone itself. These improvements will be looked at in the coming months.
CIT COMMUNICATION

Communication from CIT will always be signed by an employee's name. CIT will never ask for your password to keep your account active or to increase your email storage space.
HOURS

CIT is open Monday–Friday,
8 a.m.–5 p.m.
Computing and Information Technology
Durfee Hall110 East 10th StreetHolland, MI 49423
workP. 616.395.7670
cit@hope.edu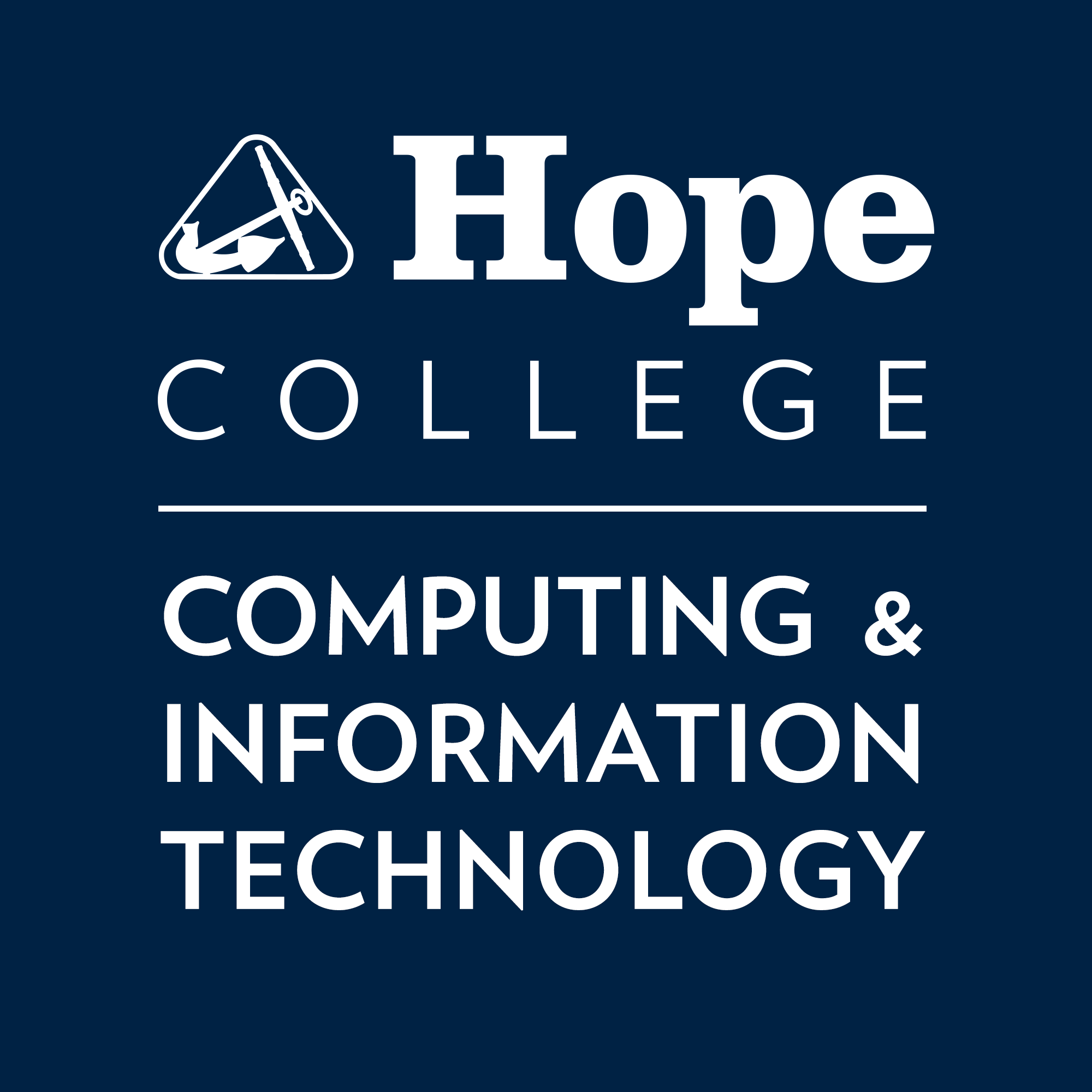 Hope College CIT@hopecit
ℹ️ Update to the planned Digital Signage outage: hope.edu/cit