Our goal is to come alongside you and your technology to enable you to do your best work. CIT is here to help.
Working from Home
CIT is here to support you in the move to online work and teaching. We have a wealth of documentation available in the Online Teaching Tools page about Hangouts Meet, Moodle, Google Drive, and more. If you have questions about working from off-campus, start here!
See our Online Teaching Tools Page
Wi-Fi PASSWORD

PERSONAL COMPUTER REPAIR

FREE MICROSOFT OFFICE

ANTIVIRUS SOFTWARE

CAMPUS PRINTING

DEVICES THAT WORK ON OUR NETWORK

MOVING AWAY FROM YOUR 1HOPE ACCOUNT
CIT COMMUNICATION

Communication from CIT will always be signed by an employee's name. CIT will never ask for your password to keep your account active or to increase your email storage space.
HOURS

CIT is open Monday–Friday,
8 a.m.–5 p.m.
Computing and Information Technology
Durfee Hall110 East 10th StreetHolland, MI 49423
workP. 616.395.7670
cit@hope.edu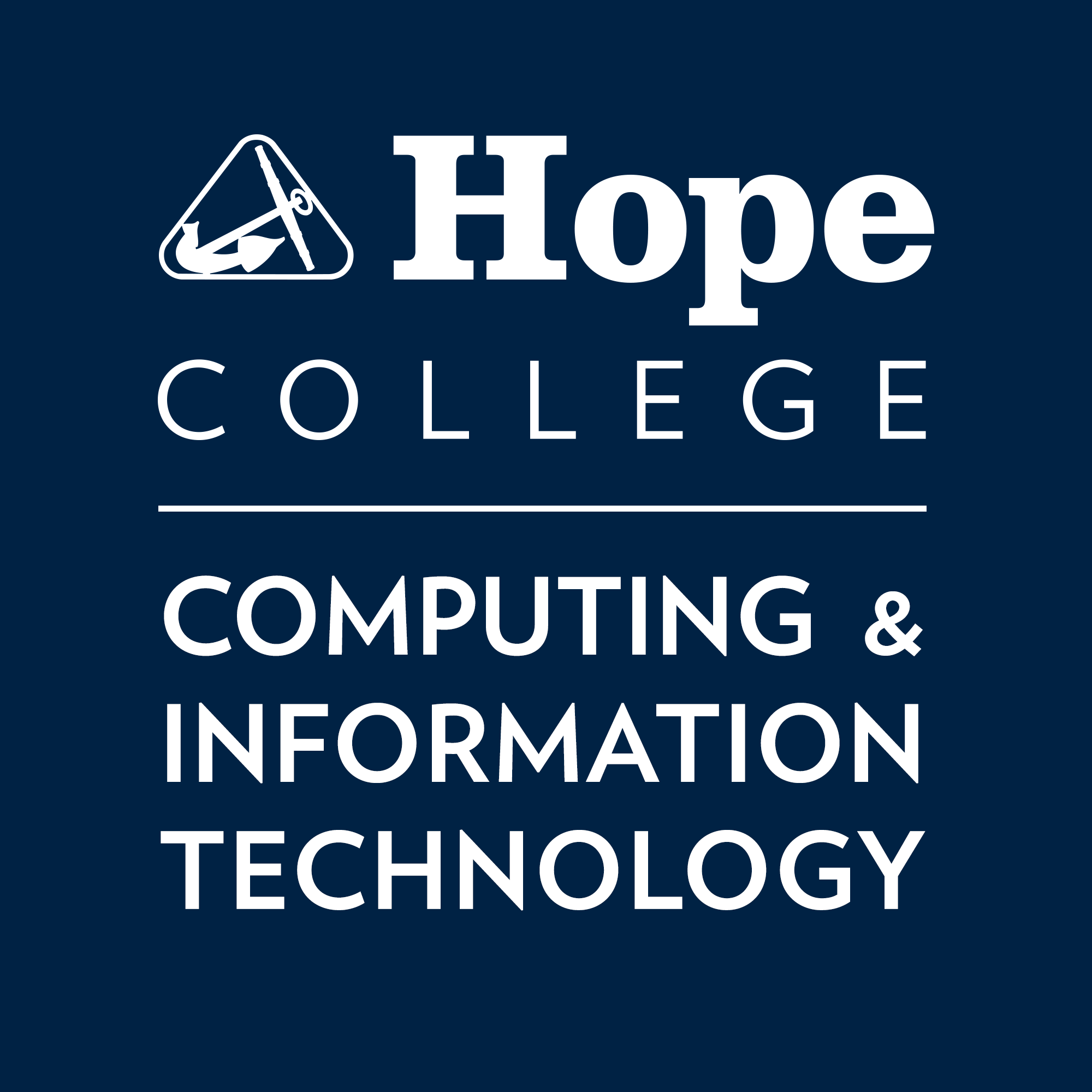 Hope College CIT@hopecit
We retweeted @HopeCareer:This semester we partnered with an awesome group of Comp Sci students to develop an app. This app runs on a large touchscreen display and allows current and prospective students to see the opportunities available to them post-graduation. Stop by our lobby & check out their work!