Our goal is to come alongside you and your technology to enable you to do your best work. CIT is here to help.
We have answers to all of your technology questions. Stop by CIT during business hours, or take a look at some of our quick resources.
Issues with Facetime Calls
We've received reports from members of the Hope community having issues placing Facetime video and audio calls on our network. We've been working with Apple since early 2017 on this issue, but so far, they haven't been able to fix the problem. For now, CIT suggests using an alternative such as Google Hangouts, Skype, Facebook Messenger, or Duo.
We've been receiving more reports than usual of bad cellular call quality on campus, particularly for @Verizon customers. While that's out of our control, some have been having better quality calls by going into their settings and disabling VoLTE. 📲

— Hope College CIT (@HopeCIT) November 20, 2018
Wi-Fi PASSWORD

PERSONAL COMPUTER REPAIR

FREE MICROSOFT OFFICE

ANTIVIRUS SOFTWARE

CAMPUS PRINTING

DEVICES THAT WORK ON OUR NETWORK

GRADUATING STUDENTS
CIT COMMUNICATION

Communication from CIT will always be signed by an employee's name. CIT will never ask for your password to keep your account active or to increase your email storage space.
HOURS

CIT is open Monday–Friday,
8 a.m.–5 p.m.
Computing and Information Technology
Durfee Hall110 East 10th StreetHolland, MI 49423
workP. 616-395-7670
cit@hope.edu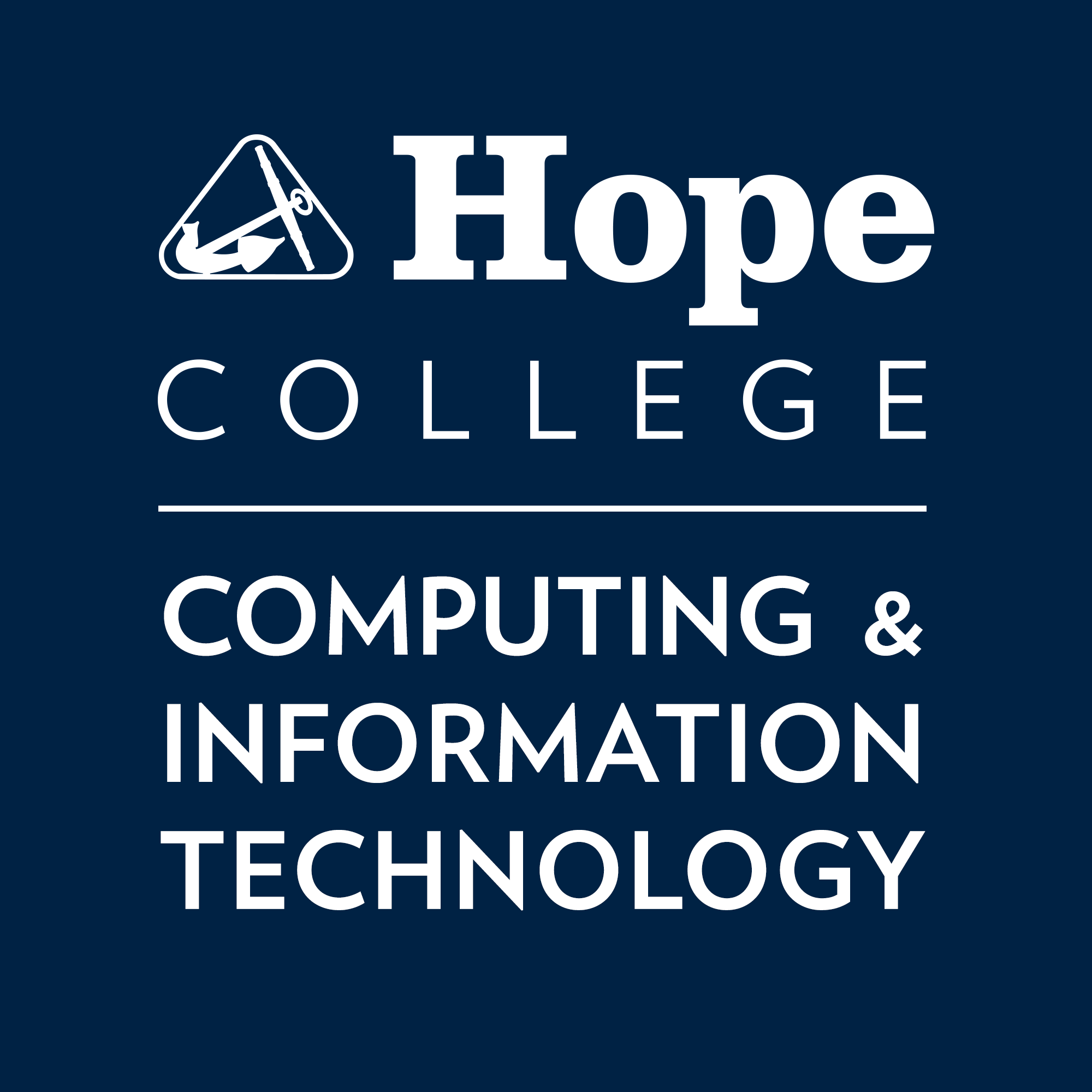 Hope College CIT@hopecit