De Pree Art Gallery
Current Exhibit
Tug: A Great Lakes Odyssey
october 9 – november 8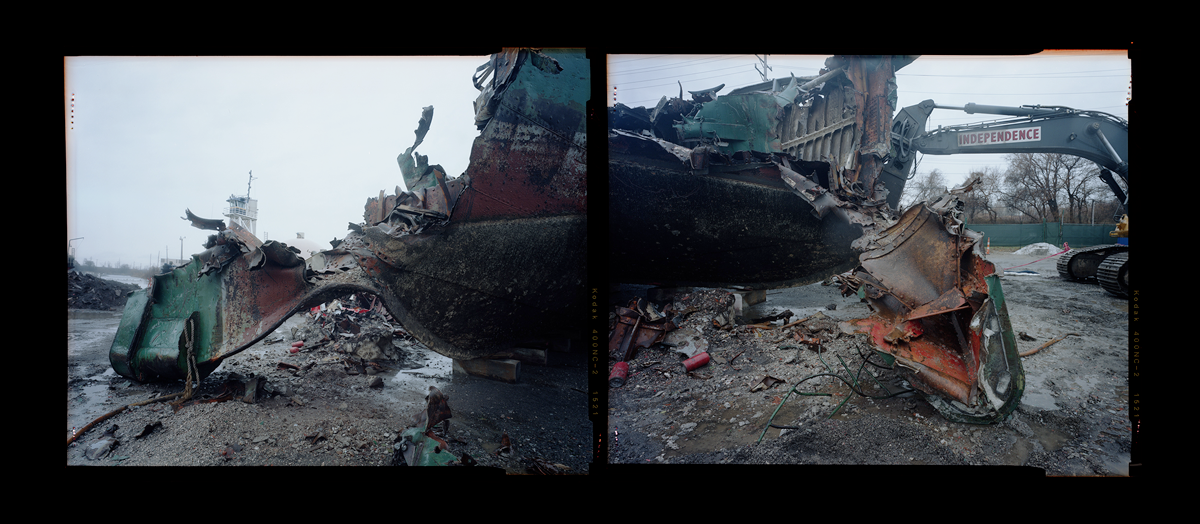 "Tug: A Great Lakes Odyssey," initiated during Steve Nelson's spring 2018 sabbatical, represents the third elemental epoch of the industrial series (Earth, Sky, Water) bridging the theme of industrial environments. This body of work references biographical influences: "While growing up in a port city on Lake Michigan, I was captivated by commercial shipping operations of the area. The ships entering and leaving port were impressive in scale, as they towered above my neighborhood near the channel. Their passage punctuated time, breaking the monotony of routine daily activities and activating my imagination of distance places."
Artist's Talk
October 11, 4 p.m.
Cook Auditorium, De Pree Art Center and Gallery
Reception
October 11, 5–6:30 p.m.
De Pree Art Center and Gallery
Artist Statement
Water defines the borders of the land we inhabit, as well as the geography of our internal physical being. Epic journeys across expanses of water are a part of our past and current cultural mythologies, mirroring both the discovery of what lies beyond the horizon and the internal reflection on one's identity. Through this search questions of belonging emerge. How does one's quest impact these discovered places and the people encountered there?What is the nature of our interaction — is it based on power and dominance or an embrace of mutual exchange?
The fleet of tug boats represented in this series are some of the oldest commercial vessels still in operation in the Great Lakes, one dating from the late nineteenth-century. Located throughout all the major ports of the region, they provide ice breaking and navigation assistance to domestic and foreign commercial shipping vessels. While their distinct function and form, as well as their long operational history reflects an enduring industrial power, they are also vulnerable to storms and accidents, resulting in the sinking of a few vessels and ending tragically with the loss of life in one incident.
The range from intimate to distant perspectives in my photography reflects a search for clarity and understanding. Within this search, questions arise about the nature of what is seen. Where does the image exist — simultaneously before us, seen with our eyes, is it both witnessed and remembered? What lies between the conscious and subconscious where moments of clarity and wakefulness are surrounded by doubt and uncertainty? It is the tension between these moments that I seek to illuminate in my photographs.
Gallery Hours
Monday–Saturday:
10 a.m.–5 p.m.
Sunday: 1–5 p.m.
The gallery is handicapped accessible. Admission is free.
De Pree Art Gallery
De Pree Art Center275 Columbia AvenueHolland, MI 49423
workP. 616.395.7500
art@hope.edu