Economics and Business
Case Competitions
Teams of economics and business students compete annually in various intercollegiate case competitions, allowing them to put their classroom knowledge to work alongside of many of today's best and brightest students.
Coached by department faculty, our students have consistently ranked in the highest tier of competitors. Students can choose to participate in the fall Commercial Lending Challenge (hosted by The Risk Management Association) and/or a spring competition hosted by the Association for Corporate Growth (ACG) focused around mergers and acquisitions, valuation, private equity and more.
Students that engage in case competitions gain valuable experience formulating and presenting strategy related to complex scenarios. Participation in these opportunities not only engages students in real-world settings, but also provides access to scholarships, cash prizes and an expansive network of professionals and firms.
Hope College is proud to have led multiple teams to successful finishes against many of the region's largest colleges and universities.
Congratulations to our 2019 commercial lending team that placed second in the recent Commercial Lending Challenge (pictured below).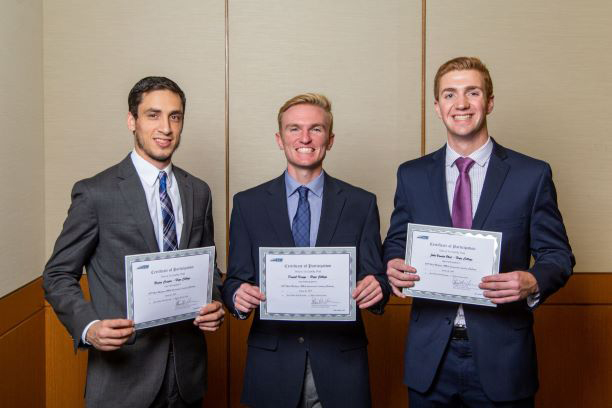 Interested in Case Competitions?
Contact Dr. Stacy Jackson, Chair, jackson@hope.edu, for more information.
Economics and Business
Van Zoeren Hall41 Graves PlaceHolland, MI 49423
workP. 616.395.7580
deb@hope.edu