Our goal is to come alongside you and your technology to enable you to do your best work. CIT is here to help.
We have answers to all of your technology questions. Stop by CIT during business hours, or take a look at some of our quick resources.
Google Drive For Desktop Update
Google Drive for your computer is getting an upgrade! That's the program that makes and syncs the "Google Drive" folder locally to your computer. If you have recently received a message about needing to upgrade Google Drive, don't worry. You have your choice of upgrading to either Google Backup and Sync or Drive File Stream.
Google Backup and Sync

Back up every folder on your computer (like your Desktop, Downloads, etc)
Can be used with multiple Google Accounts
Great for backing up everything on your computer, no matter where you keep it

Drive File Stream

Shows every folder and file in your Drive, without taking up storage space
Exclusively available for your 1Hope Account
Great for people with limited hard drive space
For most people, we think that Google Backup and Sync would be a great choice. Download today, and let us know if you have any questions!
Wi-Fi PASSWORD

PERSONAL COMPUTER REPAIR

FREE MICROSOFT OFFICE

ANTIVIRUS SOFTWARE

CAMPUS PRINTING

DEVICES THAT WORK ON OUR NETWORK

GRADUATING STUDENTS
CIT COMMUNICATION

Communication from CIT will always be signed by an employee's name. CIT will never ask for your password to keep your account active or to increase your email storage space.
HOURS

CIT is open Monday–Friday,
8 a.m.–5 p.m.
Computing and Information Technology
Durfee Hall110 East 10th StreetHolland, MI 49423
workP. 616-395-7670
cit@hope.edu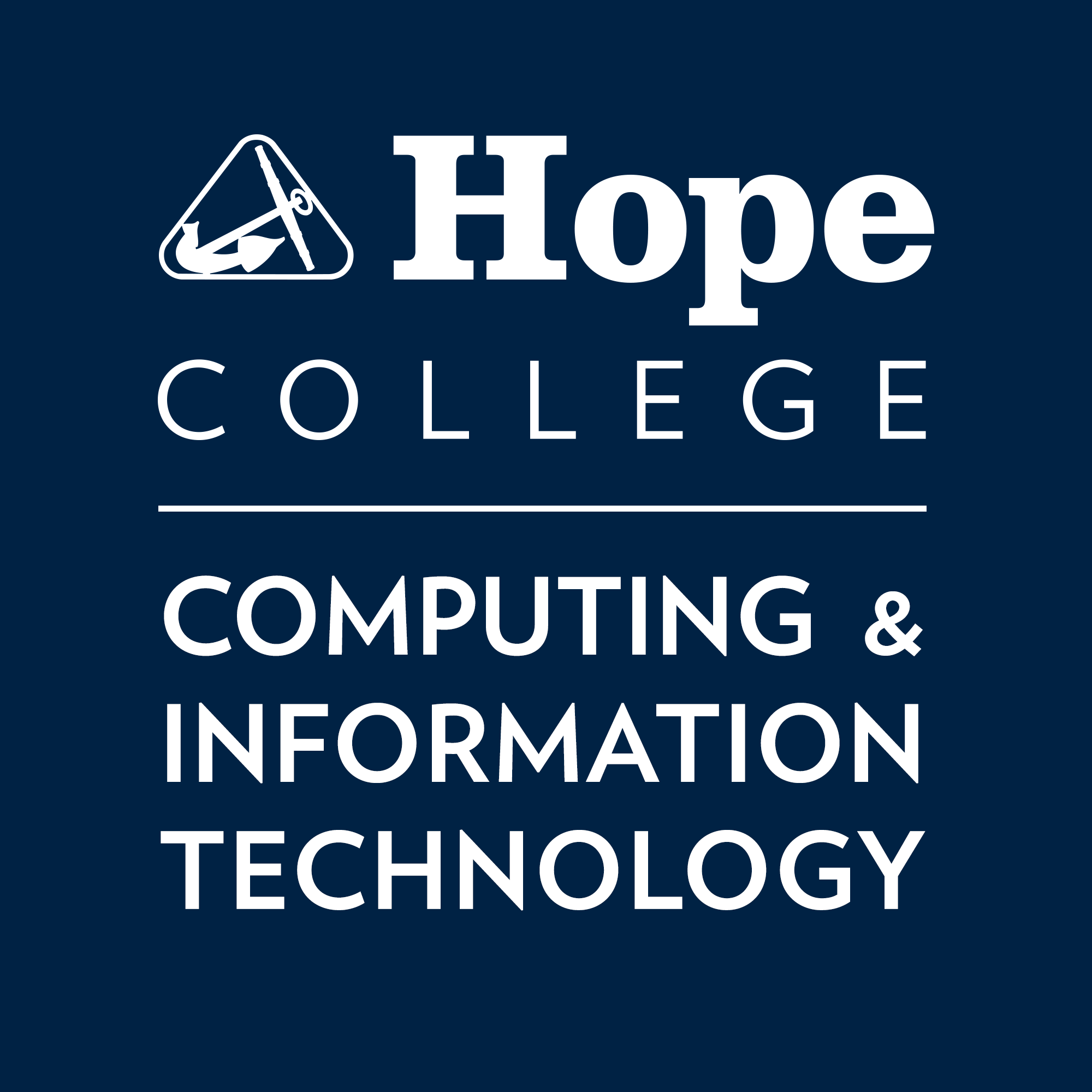 Hope College CIT@hopecit