Our goal is to come alongside you and your technology to enable you to do your best work. CIT is here to help.
We have answers to all of your technology questions. Stop by CIT during business hours, or take a look at some of our quick resources.
Welcome, Class of 2022!
We're so glad you're here. If you haven't yet, we strongly recommend you add your 1Hope Account to your smartphone. Once you do so, your email, calendar, campus directory contacts and documents in Google Drive will all sync down and be available on-the-go!
Also, be sure to check out the list of compatible devices for our campus network to know what does and doesn't work with the Wi-Fi at Hope. Let us know if you have any questions or issues!
Wi-Fi PASSWORD

PERSONAL COMPUTER REPAIR

FREE MICROSOFT OFFICE

ANTIVIRUS SOFTWARE

CAMPUS PRINTING

DEVICES THAT WORK ON OUR NETWORK

GRADUATING STUDENTS
CIT COMMUNICATION

Communication from CIT will always be signed by an employee's name. CIT will never ask for your password to keep your account active or to increase your email storage space.
HOURS

CIT is open Monday–Friday,
8 a.m.–5 p.m.
Computing and Information Technology
Durfee Hall110 East 10th StreetHolland, MI 49423
workP. 616-395-7670
cit@hope.edu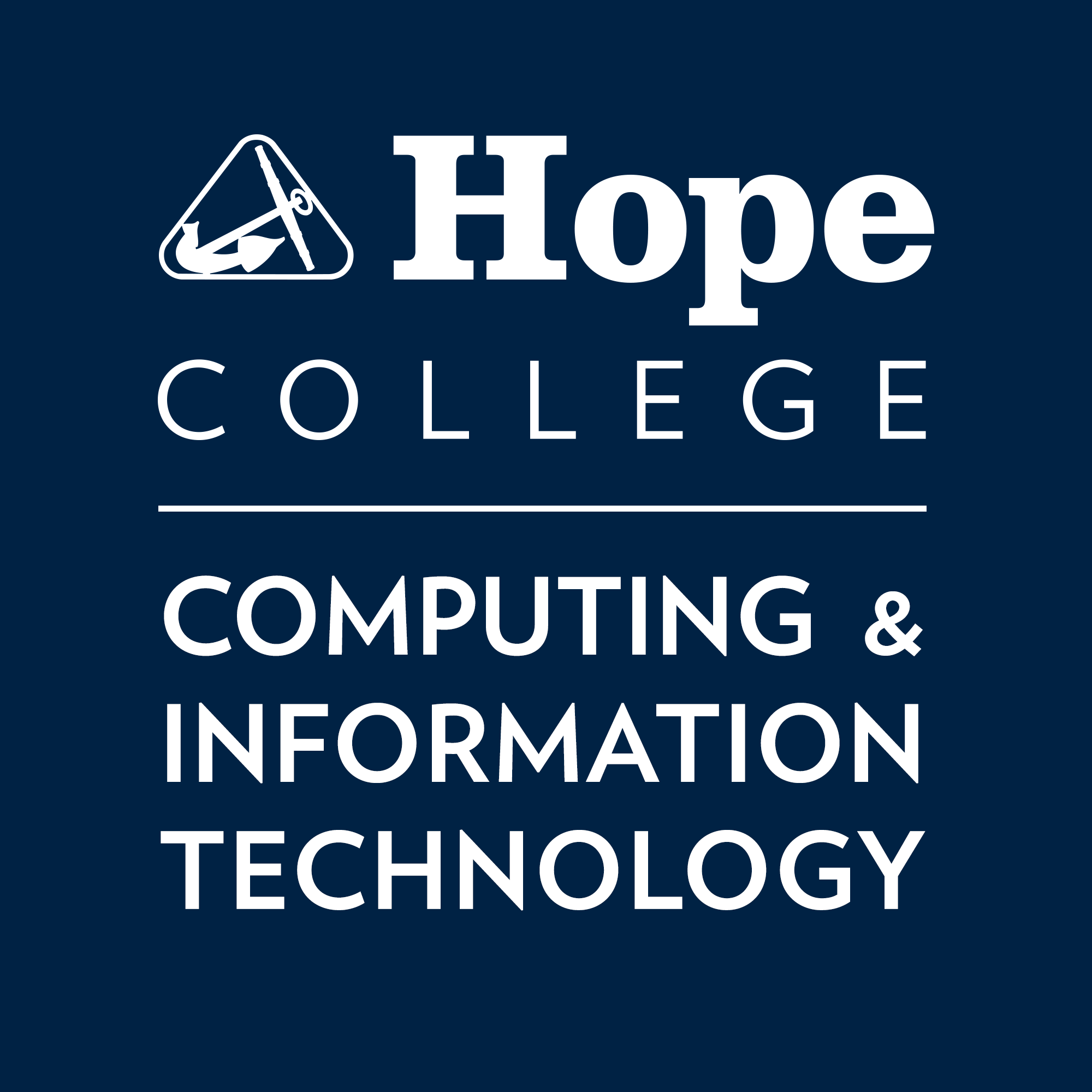 Hope College CIT@hopecit
In @googledrive, if you transfer ownership of a 📁 folder to somebody else, the contents of that folder remain yours. We've made a simple tool that transfers a folder *and* all of it's contents to someone else, available here: hope.edu/offices/comput…