Computing and Information Technology
Get Help
Having a problem with technology on campus? Here are a couple of the common problems that we see. You can also submit a Work Order if you're sure that you need to get in touch with us.
CIT COMMUNICATION

Communication from CIT will always be signed by an employee's name. CIT will never ask for your password to keep your account active or to increase your email storage space.
HOURS

CIT is open Monday–Friday,
8 a.m.–5 p.m.
Computing and Information Technology
Durfee Hall110 East 10th StreetHolland, MI 49423
workP. 616-395-7670
cit@hope.edu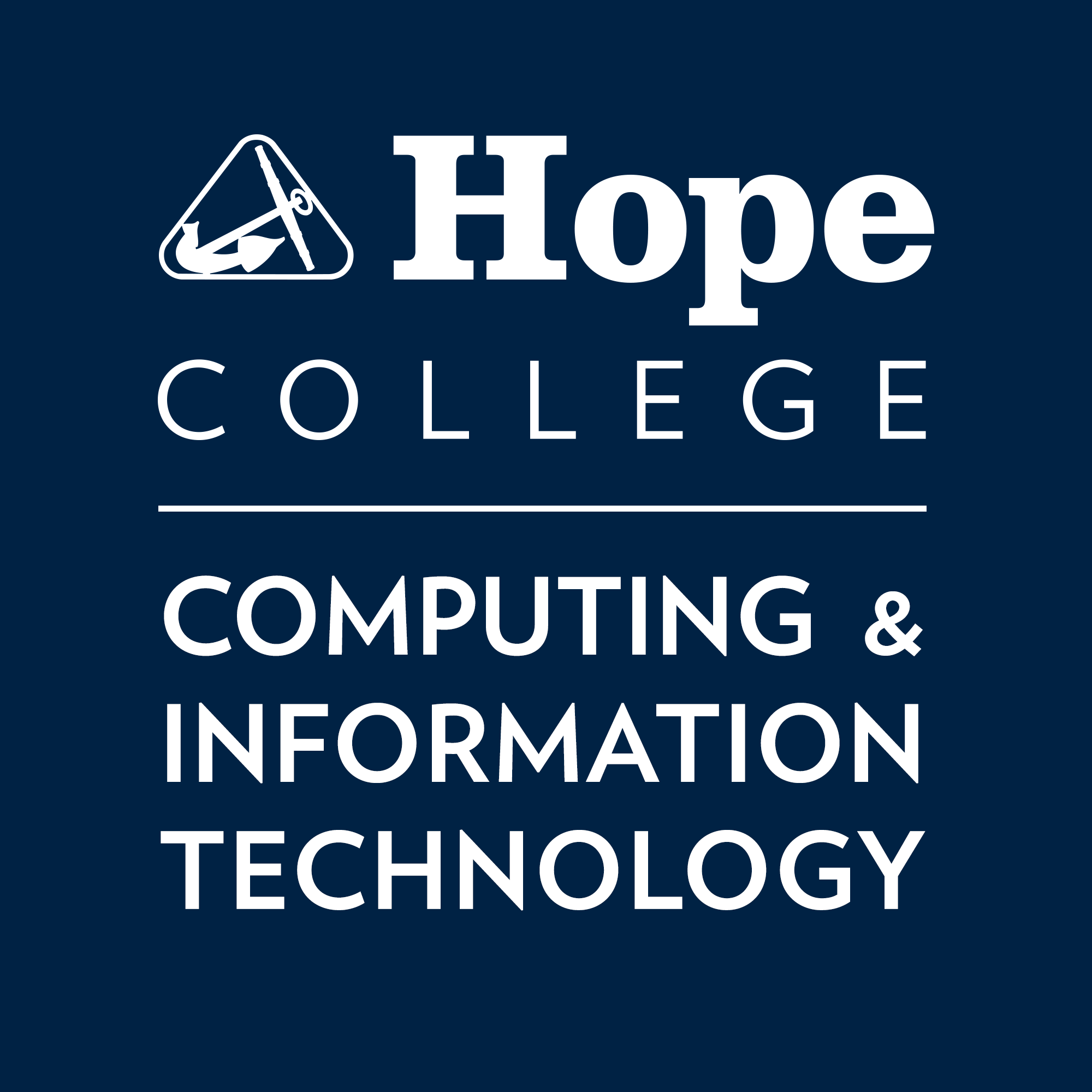 Hope College CIT@hopecit
Happy Friday! As we enter the final days of the semester, don't forget to back up your important files. If your computer doesn't turn on tomorrow, what will you miss? 📂 Use your 1Hope @GoogleDrive (drive.hope.edu), @Dropbox, @OneDrive, flash drive... whatever!