Computing and Information Technology
Leaving the College
Email accounts are provided for current Hope College employees and students only. When you graduate, withdraw, retire, or otherwise leave the college, your account expires. Unfortunately, we cannot provide accounts to former employees or to non-students, even for a fee.
New Email Accounts
Most people prefer to use an existing Google Account (or to create a new Google Account) upon leaving the college. This free account includes Gmail, Google Drive, Google Calendar and lots more.
Transferring 1Hope Content
Email and Google Drive
It's very easy to move over your existing 1Hope emails and Drive files to your personal Google Account. The copy process usually happens within a few hours, but can take up to a couple of days. Copied files might appear in batches in your personal Google Account during the copy process. When your files are finished copying, you'll get an email at your Gmail address.
Transferred emails will have a label with "Hope.edu" and the date you started the copy process. Google Drive files will be in a folder labeled with your school account name and the date you started the copy process.
This is a one-time process, so before your email is deleted, if you get any new emails to your Hope Email that you want to keep, you should forward them individually.
Transfer 1Hope Gmail and Drive to a personal account
You may also want to set up email forwarding now, so that new messages sent to your 1Hope email automatically arrive at your new email address. Messages will continue to arrive in your personal email account until your 1Hope account is deleted.
Automatically forward 1Hope emails
Lastly, you may have other needs for transferring files between you and others in Google Drive. You have many options!
Options for Transferring Google Drive Content
Google Contacts
Moving your contacts over is a slightly different process. You'll need to export all of your 1Hope contacts into a file to download, and then import that file into your personal Gmail's contacts.
How to export and import your 1Hope contacts
Google Calendar
Calendar events are moved over in a similar way to Contacts. You'll need to export all of your events into a file to download, then import that file into your personal Google Calendar.
How to export and import your 1Hope Google Calendar events
Moodle
If you took classes here at Hope, you may want to log into the Moodle semesters you took part in and download content that you'd like to save.
Other Accounts
Don't forget that you may have signed up for other accounts using your 1Hope email address. Be sure to check Facebook, Twitter, LinkedIn, banking, etc. to make sure that you're using your new email address.
1Hope Account Deletion
Accounts are deleted shortly after an employee leaves the college, or for students, at the start of the next term after a student leaves. For example, if you graduate in May, your student account will be deleted in the Fall. This also applies to students who are withdrawing from Hope — even on a temporary basis. If you were to re-enroll in classes, new accounts will be created when you return. If your account is slated for deletion, you will receive an e-mail from CIT several weeks in advance so that you may transfer your messages to a new account.
Even if you're walking in the graduation ceremony, but will be taking classes this summer or next semester, your accounts with Hope College will remain active until you stop taking classes. If your name appears on upcoming enrollment reports, you will continue to have an e-mail account.
If you are not graduating from Hope and are actively enrolled in classes for May Term, June Term, Summer Term or the subsequent spring/fall semester, your accounts will not be deleted.
CIT COMMUNICATION

Communication from CIT will always be signed by an employee's name. CIT will never ask for your password to keep your account active or to increase your email storage space.
HOURS

CIT is open Monday–Friday,
8 a.m.–4 p.m.
Computing and Information Technology
Durfee Hall110 East 10th StreetHolland, MI 49423
workP. 616.395.7670
cit@hope.edu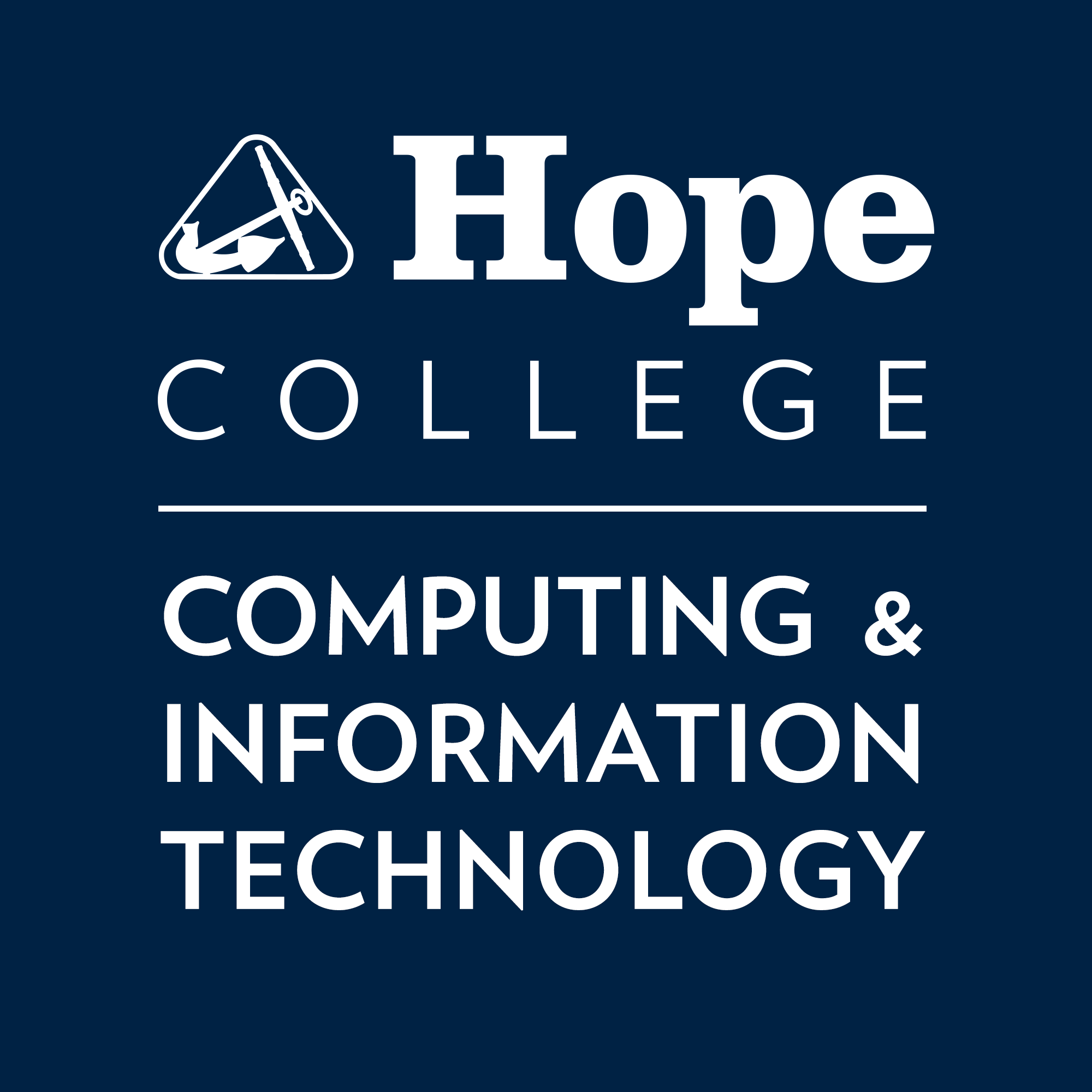 Hope College CIT@hopecit
If you are using Google Meet in Chrome, you can now pop out a floating window with meeting participants. This may be handy if you need to switch to a different browser tab or program during the call. workspaceupdates.googleblog.com/2022/06/pictur…