Computing and Information Technology
Google Drive
Your 1Hope Account comes with free, unlimited storage with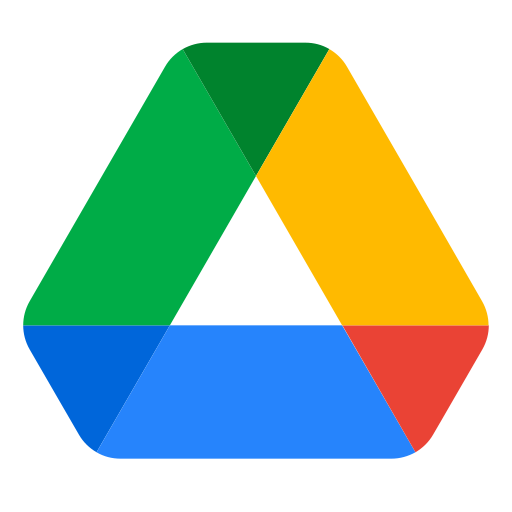 Google Drive. Here's how to make the most of it.
The Basics
Google Drive is a fantastic resource for faculty, staff and students to save and back up all of your files. Many people think of Google Drive as the place where your Google Docs, Sheets and Slides live, but you can also store any kind of file: pictures, videos, Word documents, Excel spreadsheets, PowerPoint presentation files… Any kind of file that you want!
Google Drive also makes collaborating on files much easier. Every file and folder in Drive can be marked so others can view, can comment on, or can edit. No more emailing files to yourself or others, and no more trying to track down the newest "version" of a file!
Instructions on moving from the U: Drive (Red) to Google Drive
Download Google Drive for Your Computer
You already know that you can go to the Google Drive website to manage your files in Drive, but there are other options available to you as well. Google offers sync clients that will make a folder on your computer called "Google Drive." Anything that you add, remove, or move into these folders will be backed up and synced to the Google Drive website automatically! This works especially well if you want access to your files on multiple devices.
There are two choices for sync clients: Google Backup and Sync and Drive File Stream. Both choices create that folder on your computer called "Google Drive," but each has some nice additional features.
Google Backup and Sync

Back up every folder on your computer (like your Desktop, Downloads, etc)
Can be used with multiple Google Accounts
Great for backing up everything on your computer, no matter where you keep it

Drive File Stream

Works with both "My Drive" and Shared Drives
Shows every folder and file in your Drive, without taking up storage space
Exclusively available for your 1Hope Account
Great for people with limited hard drive space
For most students, we recommend installing Google Backup and Sync. For Faculty/Staff, we recommend installing Drive File Stream, as this is the only choice that works with both your "My Drive" and your departmental Shared Drive.
Step-by-Step instructions for installing Drive File Stream
If you have any questions, please reach out to the CIT Help Desk via email or x7670.
Google Shared Drives
Every file in Google Drive is owned by a single account. While the owner can list others as able to view or edit the file, if the owner leaves the college, all of their files are deleted.
To help solve this problem, faculty and staff of Hope College now have access to departmental Shared Drives. Files that are added to a Shared Drive are no longer owned by a single account, but become owned by the Drive itself. This means that if a colleague retires or moves departments, the files that they added to the Shared Drive aren't affected.
To get to a Shared Drive, look in the left sidebar under "My Drive" for the section called "Shared drives".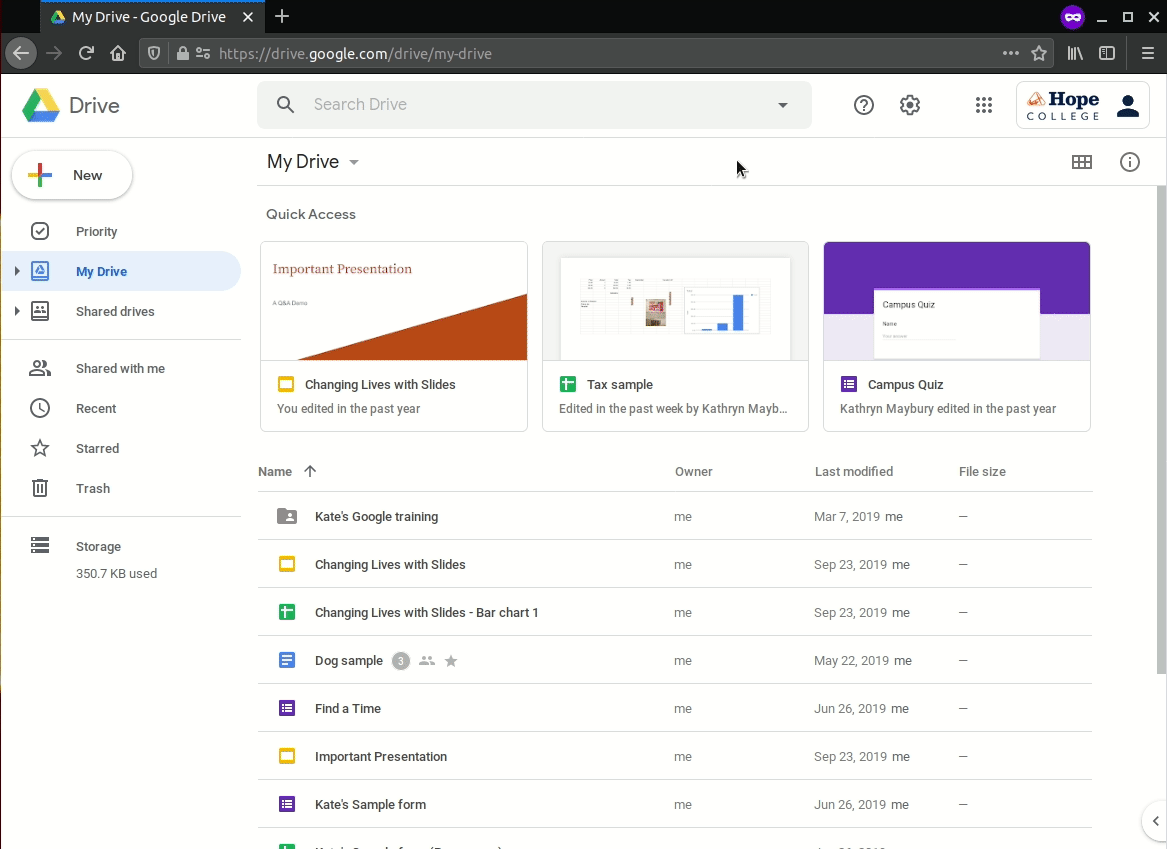 Every file you add to a Shared Drive is immediately available to everyone that is part of the Shared Drive. If you have previously shared a file to users outside of the Shared Drive and you then move that file into the Shared Drive, it will lose its previous sharing settings and become available only to those who are in the Shared Drive.
You can add any file to a Shared Drive in which you are the owner. You can select one or multiple files and move them over via drag-and-drop, or right-clicking and selecting "Move to." Unfortunately, it's not yet possible to move a whole folder to a Shared Drive; You'll have to recreate folder hierarchy and move over files over folder-by-folder. We hope this feature becomes available soon.
CIT COMMUNICATION

Communication from CIT will always be signed by an employee's name. CIT will never ask for your password to keep your account active or to increase your email storage space.
HOURS

CIT is open Monday–Friday,
8 a.m.–5 p.m.
Computing and Information Technology
Durfee Hall110 East 10th StreetHolland, MI 49423
workP. 616.395.7670
cit@hope.edu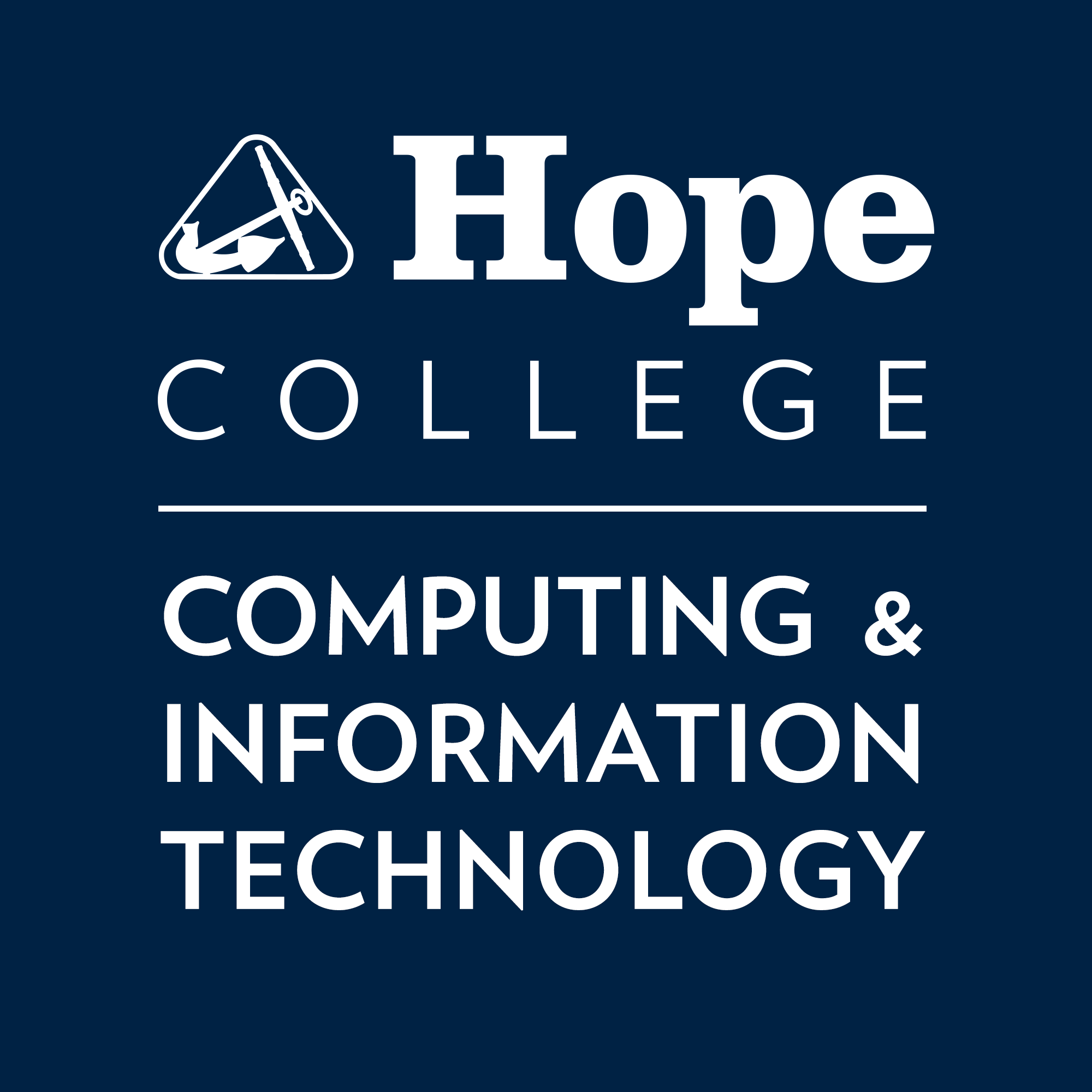 Hope College CIT@hopecit