Computing and Information Technology
Google Meet
Google Meet is the easiest way to give your lecture online.
Since 2018,
Google Meet (formerly called "Hangouts Meet") has been available for all 1Hope Accounts. It allows you to host online video conference calls with up to 250 participants, right in the web browser. This is different than the old chat/calling tool called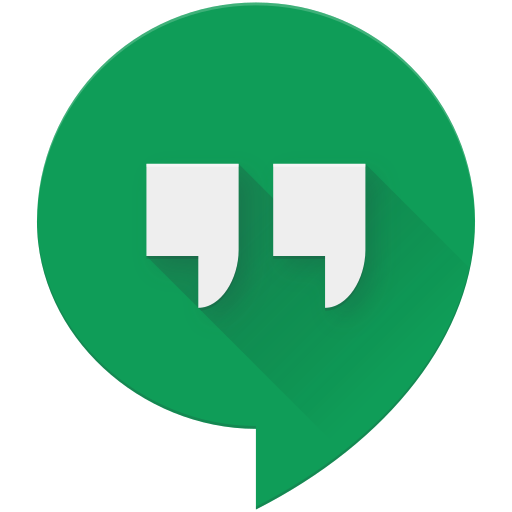 Hangouts, which is going away soon.
Watch a video walkthrough of Google Meet
Scheduling a Call
To get started, create a new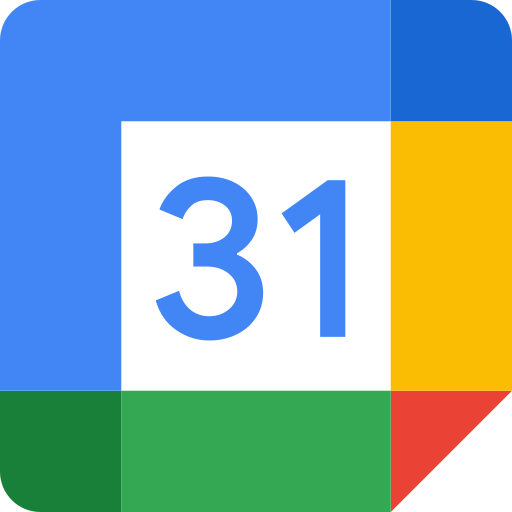 Google Calendar event and invite all of your participants as guests. As soon as you do, a new Google Meet call will be created with a unique URL for your participants to use. The person who scheduled the event will be the only one in the call with the ability to mute or kick other participants.
You may also want to consider setting up this event as a recurring meeting. If you have the event Repeat, the link to the attached Google Meet call will remain the same across instances of the event.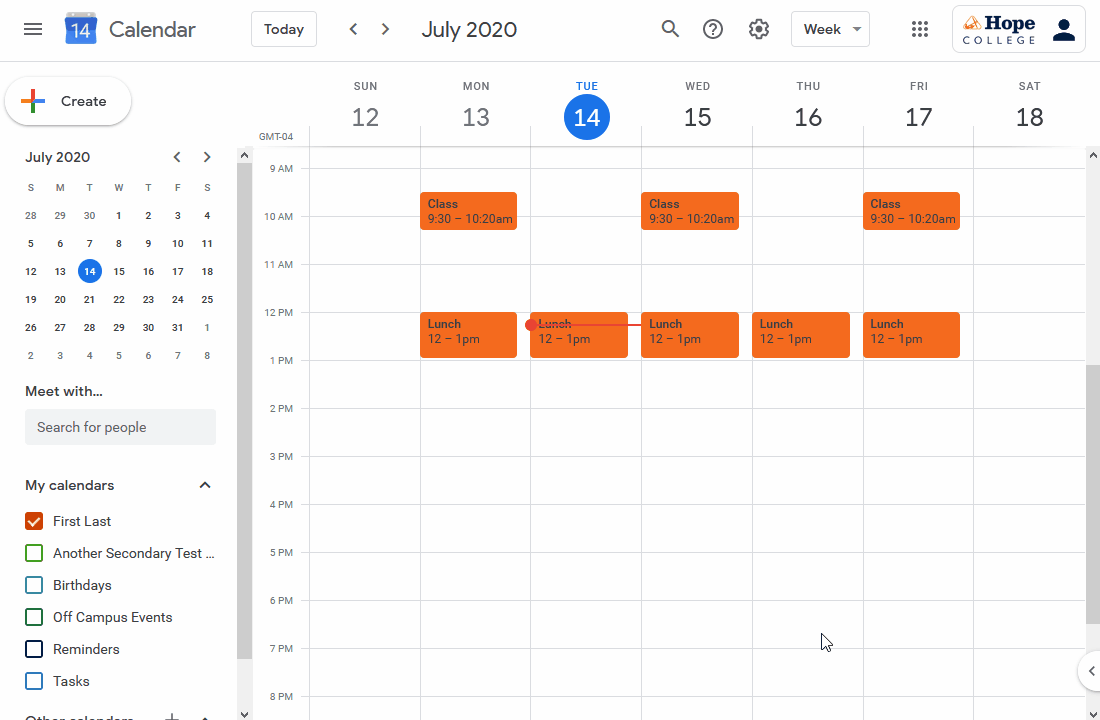 When it is time for your call, all that the participants need to do is click that link. There is nothing to download/install and no accounts to create.
Documentation about how to join a scheduled Google Meet is available to distribute to participants
During the Call
When participants click on the link, they will land on a lobby screen where they can check their microphone and camera before joining the call. Keep in mind good conference call etiquette and consider muting yourself before entering the call. Once you click Join now, you're in the call!
Depending on the number of people in the call, the layout will automatically switch between:
Spotlight:
The presentation, active speaker, or pinned video front and center
Tiled:
16 equal-sized participants
Sidebar:
The presentation or active speaker with additional participants along the side
See the Google Meet help article on layouts for more information.
Note: If you would like to see more than 16 participants at once time, consider installing this third-party Chrome or Firefox add-on. These are not maintained by Google and could stop working at any time.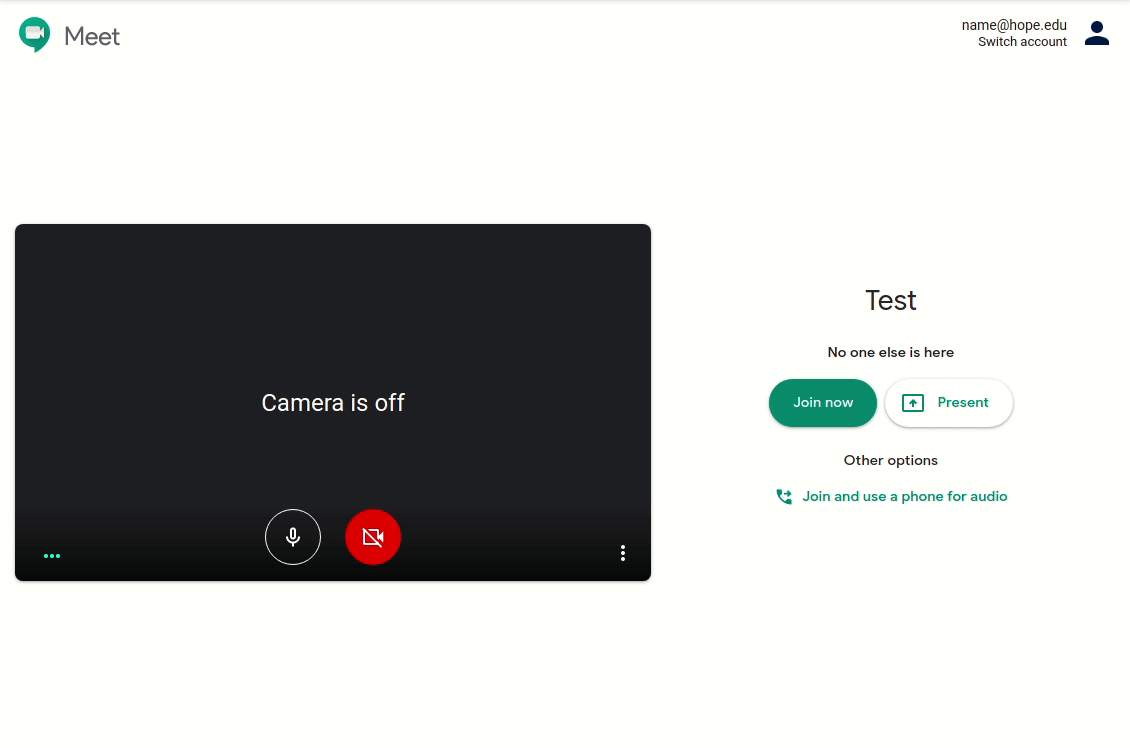 You can see other participants of the call by clicking the

Clicking on someone's photo will pin their webcam so that you stay watching their camera, even if someone else talks.
You can also hover over someone's name in the list to
expand some more options, such as muting another participant or removing them from the call. If you are the creator of the call, you will be the only one who is able to mute or kick other participants.

users button in the top right.
There is also an ongoing
chat in the top right. This is useful for sharing links for all of the participants to click, or for participants to incicate that they have a question without unmuting themselves and speaking.
The Meeting Details section in the bottom left shows the name of the event. It can be clicked to quickly get the link and dial-in information for this conference call.
In the middle of the bottom bar, there are buttons to mute your microphone, hang up the call, and turn your camera on or off
Each participant can optionally turn on real-time with the button in the bottom right Turn on captions
Unlimited people at a time are allowed to share their screen to the call using the button in the bottom right. Shared screens and windows become additional participants in the call. One shared screen at a time is designated the "Presenter", and everyone in the call will see that shared screen front and center. Present now
You have three choices for sharing content to the call:

Your entire screen:
This will show anything that's on your screen to everyone in the call, as you do it, in real-time.

A window:
Even if other windows are open on top of the shared window, everyone in the call will only see the one application you pick. This may be useful if you want to have slide notes open as well, or if you want to begin sharing content but then switch back to the call.
A Chrome tab:
You can share A Chrome tab to the call for high-quality audio and video sharing.

Note: Playing media such as video and audio only works when sharing a Chrome tab. Make sure you mute your microphone or turn down your volume while playing media, so that people don't hear it twice!
In the three-dot overflow menu, click to begin recording the call. Everyone in the meeting is alerted that the meeting is now being recorded. When complete, a video file will be added to the meeting organizer's Google Drive in a folder called Meet Recordings. More information is available in Record meetingthe Google Meet Help center.
CIT COMMUNICATION

Communication from CIT will always be signed by an employee's name. CIT will never ask for your password to keep your account active or to increase your email storage space.
HOURS

CIT is open Monday–Friday,
8 a.m.–5 p.m.
Computing and Information Technology
Durfee Hall110 East 10th StreetHolland, MI 49423
workP. 616.395.7670
cit@hope.edu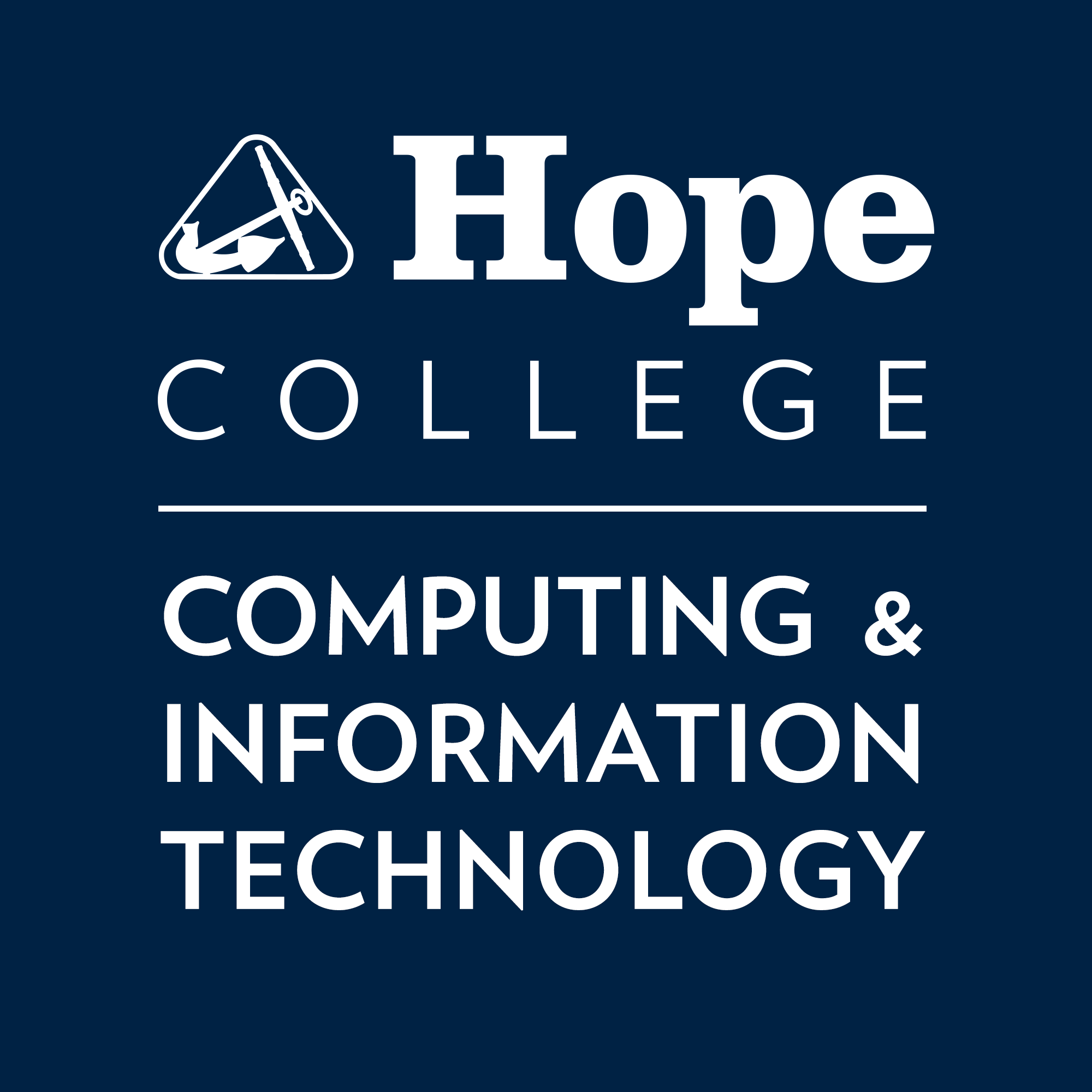 Hope College CIT@hopecit
💻🏡 CIT is available for drop-in hours this week and next, virtually! See our homepage for the current link and availability. hope.edu/cit/