Kinesiology Department
Faculty and Staff
Our academic faculty and athletic coaches are proven leaders and experts in their field of study or sport.
All full-time coaches participate in a teacher/coach model, in which they live out a healthy balance between academics, athletics and/or administration. We believe that student-athletes should be mentored by teacher-coaches, who understand that athletics is a value-added component to a liberal arts education.
Kinesiology Department
DeVos Fieldhouse222 Fairbanks AvenueHolland, MI 49423
workP. 616.395.7070
kinesiology@hope.edu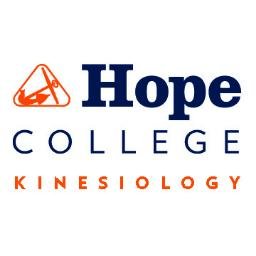 Kinesiology Tweets@HopeKinesiology
We love hearing from our @HopeKinesiology grads! Alumnae Ana Engelsman and Grace Ditzenberger attending a Physical Therapy conference in San Diego.